U.S. Military Claimed 'Success' in Hacking ISIS: Documents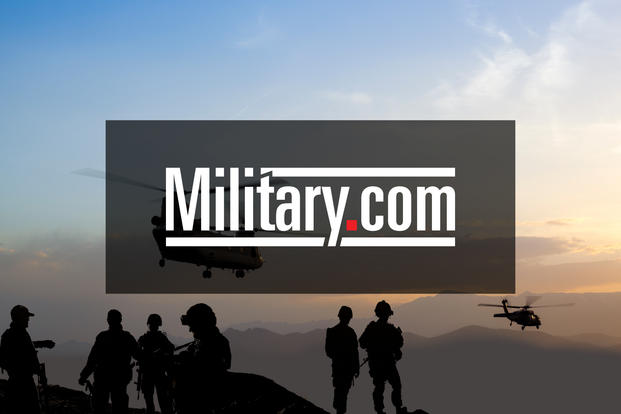 FILE -- A fighter of Christian Syriac militia that battles the Islamic State group burns an ISIS flag on the western side of Raqqa, northeast Syria, July 17, 2017. (AP Photo/Hussein Malla)
January 22, 2020 --- Agence France Presse
The U.S. military claims to have "successfully" disrupted the online propaganda efforts of the Islamic State in a hacking operation dating back at least to 2016, according to declassified national security documents. The heavily redacted, previously top-secret documents said the U.S. Cyber Command "successfully contested ISIS in the information domain" and limited its online efforts on radicalization and recruitment "by imposing time and resource costs" on the jihadist group.
The documents released by the National Security Archive at George Washington University (GWU) offer the most detailed look at "Operation Glowing Symphony," the first offensive hacking operation acknowledged by the Pentagon. The assessment pointed to a "significant reduction" in the online campaign waged by ISIS but added that the Cyber Command efforts were slowed by a "lengthy and difficult" process for approving its operations.
It said that, given the expectation of "more frequent and widely scoped cyber operations," better procedures should be in place to "help expedite the request and approval process." Officials have previously acknowledged the use of offensive cyber weapons as part of the U.S. arsenal, but the newly released documents offer the most detailed assessment of the moves against ISIS by a joint task force created in 2016 by President Barack Obama.
According to a statement from the university archive, "Glowing Symphony" was initially approved for a 30-day window in late 2016 but a July 2017 administrative message extended the operation, and it was unclear if it is continuing. The documents released under a Freedom of Information Act (FOIA) request "reveal the unprecedented complexity of the operation, resulting challenges in coordination and deconfliction, and assessments of effectiveness," the GWU archive said.
The hacking operation represents the U.S. response to concerns about how extremist groups had been using social media and online services to promote their cause, often seeking to spread propaganda for recruitment and radicalization.
According to the university archive, the latest documents and public comments by Cyber Command Chief General Paul Nakasone offer clues to how the joint task force operates and what it may do in response to efforts to disrupt the U.S. election campaign. Nakasone said in a 2019 interview that another task force called the Russia Small Group had been formed to be able to "rapidly to address a threat" to the campaign.
=================
The Navy Called Him an 'Unknown Negro Sailor.' Now it's Naming a Carrier After Him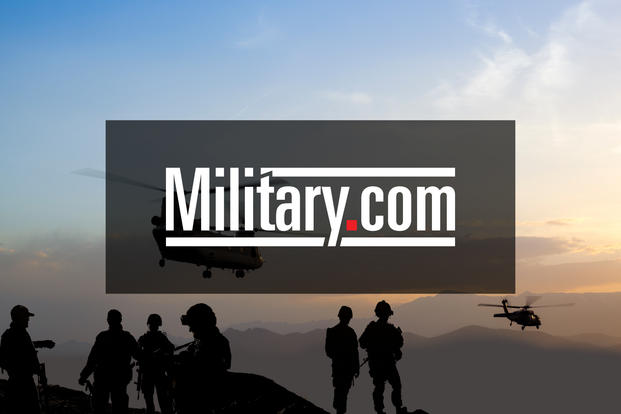 Former sailors on the USS Miller, salute a 9-foot-tall bronze statue depicting World War II hero Doris Miller, during an unveiling ceremony along the banks of the Brazos River, Thursday, December 7, 2017, in Waco, Texas. Miller was a mess attendant on the USS West Virginia stationed at Pearl Harbor, he dragged his injured captain to safety, then directed machine-gun fire at enemy aircraft as the ship sank. (Rod Aydelotte /Waco Tribune-Herald via AP)
January 20, 2020 --- Military.com | By Gina Harkins
Nearly 80 years after the U.S. Navy declined to even name the hero black sailor who displayed extraordinary bravery during the attack on Pearl Harbor, the service's acting secretary is breaking with tradition to name a powerful U.S. Navy Aircraft Carrier in his honor. The family of Navy Cross recipient Doris "Dorie" Miller said that acting Navy Secretary Thomas Modly's decision to name a carrier for their uncle is an honor.
Having the announcement made on Martin Luther King Jr. Day only makes the situation even more meaningful, said Miller's niece Brenda Haven. "That's beautiful," Haven said; "It has been a long, hard road." Aircraft carriers are historically named for U.S. presidents. This will mark the first time a carrier will be named for an African American or a sailor who performed heroic acts while serving in the enlisted ranks.
"In selecting this name, we honor the contributions of all our enlisted ranks, past and present, men and women, of every race, religion and background," Modly said. "Dr. Martin Luther King, Jr. observed, 'Everybody can be great - because anybody can serve'. No one understands the importance and true meaning of service than those who have volunteered to put the needs of others above themselves."
Modly will formally announce his decision to name the next Ford-class carrier for Miller today -- Martin Luther King Jr. Day -- at Pearl Harbor in Hawaii. That's where Miller is credited with displaying "extraordinary courage and disregard for his own personal safety" to move his Captain to safety after the December 7, 1941, Japanese attack.
Related: Navy to Name Aircraft Carrier for Pearl Harbor Hero Miller
Then-Mess Attendant 3rd Class Petty Officer (E4) Miller not only got his mortally wounded officer to safety during a serious fire, but also manned a machine gun to fire at Japanese aircraft until it ran out of ammunition and he was ordered to leave the bridge.
Black sailors were limited in the roles they could serve in at that time, which meant Miller wasn't trained to operate the machine gun. When the Navy later recognized the men who'd receive awards for heroism for their actions that day, the service referred to Miller only as "an unknown Negro sailor."
Facing public pushback over that move, President Franklin Delano Roosevelt (FDR) later stepped in, to award Miller the Navy Cross -- but as Modly told CBS Sunday Morning, the move wasn't without controversy. "There were some people who did not want him to receive the Navy Cross because of his race," the acting SecNav said.
Miller was the 1st black service member to receive the Navy Cross, which was presented to him by Fleet Admiral Chester Nimitz. The Navy in 1973 commissioned a Knox-class frigate named in honor of Miller. Modly wanted to name the next Ford-class carrier for a Navy hero. He decided on Miller "after extensive conversations with current and former Navy leaders." After receiving the Navy Cross, Miller would go on to become a high-profile spokesman for the sea service before being assigned to the carrier Liscome Bay. That ship was sunk by a Japanese torpedo. Miller and 645 others died in the attack.
The ship named for Miller will be the 4th in the new Ford-class carriers, which will replace the aging Nimitz-class flattops. Two of the other carriers in the class -- the Gerald R. Ford and John F. Kennedy -- are named for presidents. "Doris Miller stood for everything that is good about our nation, and his story deserves to be remembered and repeated wherever our people continue the watch today," Modly said.
==============
Army, Navy Leaders Disagree over Who Is More Relevant in the Pacific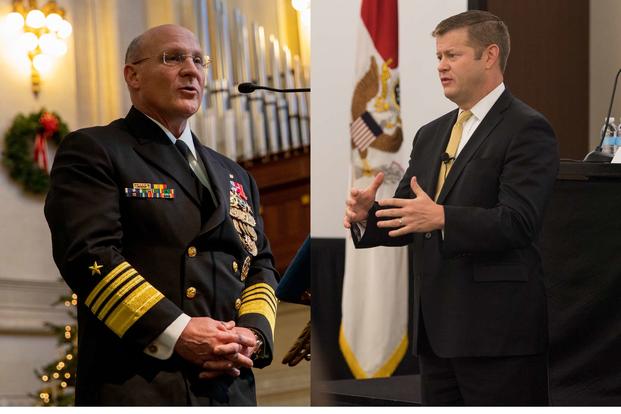 The Secretary of the Army, Ryan McCarthy (right), disagreed with statements by the Chief of Naval Operations, Admiral Mike Gilday (left), that the Navy should get a bigger piece of the Pentagon's defense budget. (Photos: U.S. Navy/U.S. Army)
January 16, 2020 --- Military.com | By Matthew Cox
The Secretary of the Army disagreed with the Chief of Naval Operations' recent statements that the Navy should get a bigger piece of the Pentagon's defense budget. Admiral Mike Gilday told an audience Tuesday (January 14, 2020) that it may be time for the Defense Department to stop splitting the budget into a "one-third, one-third, one-third" ratio between the Army, Navy and Air Force and give more money to his service if it wants to effectively counter China in the Asia-Pacific region.
Army Secretary Ryan McCarthy told reporters that the Army doesn't get one-third of the defense budget now and pointed out that his service shoulders the majority of the U.S. military's requirements around the world. "The actual math is the Army gets 24%, and we have less than 24% -- it's really 22% because 2% of our margin is spent to finance operations in the Middle East," McCarthy said at a Defense Writers Group breakfast, adding that the Army handles "60% of combatant commanders' requirements worldwide."
Related: 82nd Airborne Forces Will Jump into Europe for Forcible Entry Ops in Major Exercise
The conflicting viewpoints from Gilday and McCarthy come as all of the services prepare to finalize their fiscal 2021 defense budget proposals, a process that forces each branch to fight for relevance as they compete for Pentagon dollars. This all started when Gilday told an audience Tuesday at the Surface Navy Association's 32nd National Symposium that his service might need a larger piece of the defense budget to build the ships and submarines needed to counter China in the Pacific.
"Here's the deal: We need more money, more topline," he said. "If you believe that we require overmatch in the maritime. If you believe that in order to execute distributed maritime operations and to operate forward in great numbers now -- that we need more iron -- then yes, we need more topline."
Gilday said that getting another 1% of the Defense Department budget would put $7 billion a year into the Navy's shipbuilding accounts. "Right now, we are building the Columbia-Class submarine; that is my highest priority," he said. "By the time we send down the Ohio Class, we will have 42 years in those hulls. We need to get Columbia out there. That is a priority."
In the 1980s, the Navy's percentage of the DoD budget was 38%; currently, it's 34%, Gilday said. "So, I think historically I have a case to make -- it's what you value. ... I don't think I am talking into a wind tunnel when I talk about the value of the Navy," he said. "This discussion has to start somewhere. And one-third, one-third, one-third does not reflect the [National Defense Strategy]. ... It just isn't necessarily in line with where we need to go against the pacing threat that we face."
McCarthy, however, said that Army ground forces will play a major role in deterring aggression in the Pacific. "We've got 3 ground wars in the last century in that part of the world," he said. "The greatest deterrent is boots on the ground with our allies' shoulder to shoulder worldwide, and that is proven very well for us in Europe. And we are going to do more of that in East Asia over the course of this calendar year as well as next with Defender-series exercises." McCarthy also said that the Army has a robust emergency deployment readiness exercise program designed to have units train to deploy on short notice.
There will be "substantially more U.S. personnel operating in places like Thailand, the Philippines ... Japan," he said. "The U.S. Army's presence is very substantial in that part of the world and very necessary in order to have deterrence," McCarthy said. He acknowledged that the budget process is "extremely difficult" and often forces leaders to make hard decisions.
In preparation for its fiscal 2020 budget, Army leaders held "night court," a time-consuming and tedious process in which top generals went through each program to find more than $31 billion to help fund the service's modernization priorities, he said.
"The Army has really figured it out in a flat budget environment because our leadership team is committed to making very hard choices -- in the last 2 budgets alone, cutting billions of dollars across the [Future Years Defense Program] to be able to finance our ambition," McCarthy said.
"It's incredibly important to have growth, but it's a tough fiscal environment, and we have to do what we must," he said. "I don't want to get in fights with other services about topline budgets. Everybody needs budget increases year over year ... but it is not a one-third, one-third, one-third split -- not even close."
==================
Navy Lieutenant Kayla Barron Completes Astronaut Training, Sets Her Sights on the Stars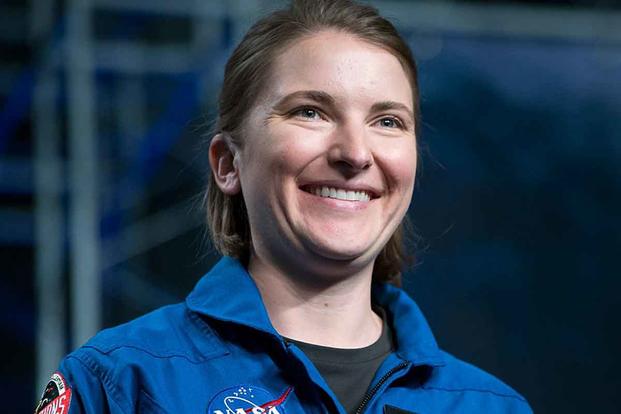 Navy Lieutenant Kayla Barron being introduced as one of 12 new astronaut candidates during an event at NASA's Johnson Space Center in Houston in 2017. Navy photo
January 14, 2020 --- The Spokesman-Review | By Kip Hill
Richland, WA native Kayla Barron can now be a little more specific about what she does for a living. "I normally say that I work at NASA," said Barron, 32, who was one of 11 NASA candidates for space missions who formally completed her training in Houston on Friday. "And a lot of people don't ask a follow-up question. Then you get to keep your anonymity for a little bit longer."
If asked now, the 2006 graduate of Richland High School can say she's in line to be among the first humans to walk on the moon in nearly 40 years, and the first woman to ever do that. Barron's graduation means she can be picked for missions in space, and NASA has announced its intention to return to Earth's satellite in 2024 as part of preparations to continue to Mars.
Barron said she often returns to Washington State via Spokane and travels northward to Lake Roosevelt, where her husband's family owns property. The U.S. Navy Lieutenant said the past 2 years of training have been about building team skills with her fellow astronauts, who she said aren't locked in competition for the coveted position aboard Earth's next moon-bound vessel.
"I don't think I've ever experienced any competition among our class," said Barron. "Our class is incredible. Every single person comes from a different background, and a different perspective."
Related: 'Extraordinary and Remarkable Legacy': Naval Academy Grads Discuss Life as NASA Astronauts
Barron's desire to travel to space came later than many of her peers, she said. After graduating high school, Barron continued her studies at the U.S. Naval Academy in Annapolis, Maryland. There, she ran cross country and track under her maiden name, Sax, and attained a Bachelor's Degree in Systems Engineering. Barron was drawn to serving on submarines, and was assigned to the USS Maine ported in Bangor, Washington, after obtaining a Master's Degree in Nuclear Engineering from Cambridge.
After serving underwater, Barron said her attention turned to the stars following a conversation with Kay Hire, a fellow Naval graduate who'd gone on to work at NASA and made 2 trips to the International Space Station in 1998 and 2010. "We just geeked out about all the similarities between submarines and the space station, and I just couldn't stop thinking about it," Barron said. Hire retired from NASA in February 2019.
Training included test flights on a T-38 supersonic jet, underwater walks meant to mimic those in space and learning the Russian language to communicate with the cosmonauts also assigned to the International Space Station. Barron described herself as a "struggling conversationalist" in the Cyrillic language.
Barron's graduation means she'll be the 2nd female astronaut from the region eligible for space travel as NASA begins its Artemis missions with eyes to the moon and beyond. Anne McClain, a 1997 graduate of Gonzaga Prep who served aboard the space station last year, has also been rumored as among candidates for the moon mission.
Barron said she'll remain in Houston, continuing to train for space walks and assisting the mission from the ground. But she's eager to continue her journey beyond Earth's atmosphere. "All my family's still in Washington State, so Washington State definitely holds a really close place in my heart," Barron said. "I love coming back and visiting. I can't wait to see Washington State from space."
====================