Five Indicted in Scheme to Steal Millions from Veterans
Legal law concept image gavel on desk in office. (Getty Images/BCFC)
August 22, 2019 --- Austin American-Statesman | By Kelsey Bradshaw
Five people have been indicted in federal court in the Western District of Texas on charges of participating in a scheme to steal millions of dollars from benefits reserved for military members, U.S. Department of Justice officials said. Robert Wayne Boling Jr., Frederick Brown, Torice Crawford, Allan Albert Kerr and Jongmin Seok have been indicted on 14 charges including conspiracy, wire fraud and aggravated identity theft, officials said. The group was based in the U.S. and in the Philippines.
Justice Department officials said the scheme began in 2014 when Brown was working as a civilian employee at a U.S. Army installation. There, officials said he stole the names, birth dates, social security numbers and Department of Defense identification numbers from thousands of military members.
Officials said Brown then gave the information to Boling, who used the information with Kerr and Seok, who were based in the Philippines. They used the information to get into online portals and take more data to access bank accounts of military members and steal veterans' benefit payments, officials said.
One of the websites the group broke into was hosted by the Veterans Administration in the Western District of Texas, which includes the areas of Austin, San Antonio, Waco, Del Rio, El Paso and other territory stretching from Central to West Texas, the indictment says.
Boling and Crawford are accused of recruiting people that would accept bank deposits with the stolen money and then send it through an international wire to Boling, Kerr, Seok, Brown and Crawford. Some of the recruited people were based in San Antonio, the indictment says. Officials found evidence of the scheme earlier this year and began an investigation.
Boling, Kerr and Seok were arrested in the Philippines, Brown was arrested in Las Vegas, Nevada and Crawford was arrested in San Diego, California. "Our message is pretty simple," said John Bash, U.S. Attorney for the Western District of Texas. "It doesn't matter where on this planet you reside. If you target our veterans, we're coming for you. Our veterans were willing to risk everything to protect this nation from foreign threats. Now it's our turn to seek justice for them."
====================
Americans Really Like Vets; Businesses Ought to Hire More of Them
Marines, veterans and spouses get face-to-face with employers during the Marine Corps Air Station New River job fair, September 5, 2013. (U.S. Marine Corps/Corporal Martin Egnash)
August 20, 2019 - Military.com | By Richard Sisk
A new poll found that the high regard and trust Americans gave to veterans after the 9/11 terror attacks hasn't worn off, even after nearly 18 years of war. A great majority still believes that the term "hero" describes post-9/11 veterans -- 81 points on a 100-point scale -- according to a July 2019 survey by the Ipsos global market research and consulting firm.
About 78% of respondents rate veterans as "valuable community assets" with a "strong work ethic" who should be afforded more opportunities for employment in their transition to the civilian workforce, the poll found. About 75% agreed that veterans come to the job market with unique skill sets; 75% also agreed that veterans would be a valuable asset to any firm willing to hire them.
Despite the positives, a majority of Americans -- 62% -- believes that post-9/11 veterans may suffer from post-traumatic stress disorder, according to the survey. In addition, respondents who described themselves as either self-employed or working as a paid employee were asked whether they knew of any programs to promote the hiring of veterans. Only 13% said "yes." When the same question was asked of the same group in reference to military spouses, only 6% said "yes."
The survey was conducted July 12-15, 2019 and consisted of interviews with 1,018 adults over the age of 18, Ipsos said. Among the findings: 79% agreed that businesses should do more to support veterans in their transition to the civilian workforce, and 64% agreed that veterans should have priority in hiring. About 68% agreed that businesses should do more to support military spouses who already work for them, the survey showed.
==================
The Department of Veterans Affairs (VA) Continues to Update Disability Rating Schedule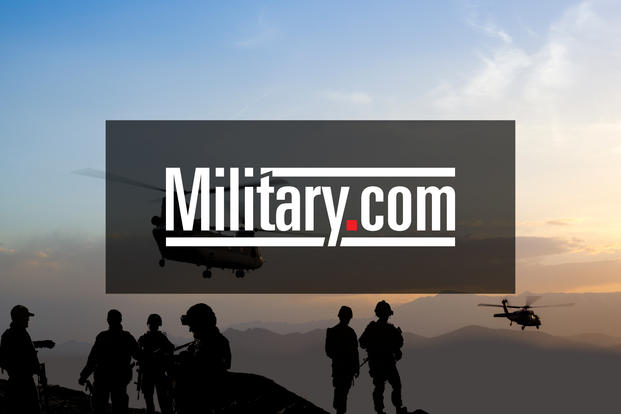 Anatomy art by Leonardo Da Vinci from 1492 on textured background. -- Military.com
August 14, 2019-- Military.com | By Jim Absher
The Department of Veterans Affairs (VA) continues to update its Schedule of Rating Disabilities (VASRD) to bring it into line with modern medical science. The most recent portion of the disability schedule to be updated is the section covering infectious diseases, immune disorders and nutritional deficiencies.
The federal regulation for the disability rating criteria is being rewritten to update medical terms and more accurately reflect the changes that medicine, and treatment have undergone since the original code was written in 1945. This most recent update is the seventh section to be updated since September 2017. There are a total of 15 regulations in the VA's rating schedule covering different diseases and sections of the human body.
The new rating schedule for infectious diseases, immune disorders and nutritional deficiencies joins updates for dental and oral conditions; conditions related to the endocrine system; gynecological conditions and disorders of the breast; diseases of the eye; skin conditions; and the hematologic and lymphatic systems.
The VA uses the collection of federal regulations to determine exactly what is considered a disability related to military service and to compute any disability compensation payments. "VA is in the process of updating all 15 body systems of the VASRD to more accurately reflect modern medicine and provide veterans with clearer rating decisions," said VA Secretary Robert Wilkie. "By updating the rating schedule, veterans receive decisions based on the most current medical knowledge of their condition."
The VA says that claims pending prior to August 11, 2019, will be considered under both the old and new rating criteria, with the veteran receiving the most favorable rating. Claims filed on or after August 11 will be rated under the new schedule.
Stay on Top of Your Veteran Benefits
Military benefits are always changing. Keep up with everything from pay to health care by signing up for a free Military.com membership, which will send all the latest benefits straight to your inbox while giving you access to up-to-date pay charts and more.
==================
New VFW National Commander
August 2, 2019
KANSAS CITY, Mo. — William J. "Doc" Schmitz, of Corning, N.Y., has been elected the new leader of the 1.2 million-member Veterans of Foreign Wars of the United States, a congressionally-chartered veterans service organization comprised of eligible veterans and military service members from all five branches of the armed forces.
Schmitz's election to VFW Commander-in-Chief occurred at the conclusion of the organization's 120th national convention in Orlando, Fla,. which drew approximately 10,000 veterans, and military family members.
Each year, VFW members from around the globe representing a myriad of conflicts converge at the event. Their mission during the weeklong convention is to approve new national priorities to guide the organization in its advocacy and business efforts throughout the ensuing year.
Schmitz takes office during a time of great momentum for the organization which recently announced its first increase in membership numbers in 27 years, reached a milestone achievement of more than $8.3 billion in benefits and compensation collected from the VA on behalf of veterans, and fought for the successful passage of the Blue Water Navy Vietnam Veterans Act of 2019.
Through donations and corporate partnerships, the VFW has also surpassed $11 million in financial grants and $6.5 million in scholarships awarded to veterans, and is celebrating 100 years of its National Veterans Service and National Legislative Service programs which advocate for the best possible quality of life solutions and benefits on behalf of America's veterans, service members and military families.
Aiding the VFW's corporate relationships is its VFW Foundation, an IRS 501(c)(3) charity which maintains a coveted four-star rating by Charity Navigator, setting the VFW Foundation apart from its peers and demonstrating to the public its trustworthiness.
VFW membership eligibility requires honorable service in a war or expedition on foreign soil or in hostile waters. Schmitz served in the United States Navy from 1966 to 1970, with deployment to Vietnam as a corpsman attached to United States Marine Corps infantry and artillery. He then joined the VFW in 1971 at Post 524 in Corning, N.Y., where he has served the VFW in many vital leadership positions at the local, state and national levels.
During his tenure as national commander, Schmitz will log thousands of miles across the U.S. to promote the many objectives of the VFW. His charge to members and supporters the $102 million nonprofit organization over the next year is to "Dare to Care," calling on individuals to help confront the challenges that hinder America's service members and families from living their best lives.
===============