FDA Revokes Emergency Hydroxychloroquine Approval Over Side Effects Concerns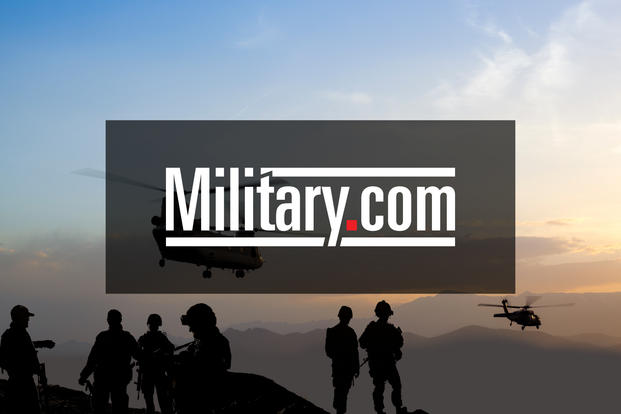 This Monday, April 6, 2020 file photo shows an arrangement of hydroxychloroquine tablets in Las Vegas. (AP Photo/John Locher) -- Military.com
June 16, 2020--- Military.com | By Patricia Kime
The Food and Drug Administration (FDA) on Monday revoked its permission for physicians to use the antimalarial drugs chloroquine and hydroxychloroquine on patients hospitalized with the COVID-19 coronavirus. FDA officials said the medications, which were promoted by Trump as a possible "game-changer" in the fight against the illness, are "unlikely to be effective," and since they carry the possibility of serious side effects, including cardiac arrhythmia, their potential benefits "no longer outweigh the known and potential risks."
Read Next: US Forces Korea Bans Display of Confederate Flags on Bases, Vehicles
The announcement comes as the use of hydroxychloroquine for COVID-19 has declined at Veterans Affairs (VA) medical facilities. VA prescribed the drug to treat at least 1,300 patients with the illness. Use at VA peaked the week of March 29, with 404 patients receiving it. In the last week of May, however, VA physicians used it just 3 times, according to VA Secretary Robert Wilkie.
Research surrounding chloroquine and hydroxychloroquine's effectiveness as a COVID-19 treatment has been mired in controversy since French researchers published a small study that showed it lowered virus counts in 20 patients within a week of it being administered, and cured 6 patients when paired with the antibiotic azithromycin. But the scientific rigor of that study, along with additional research by the same scientists, has been questioned.
A retrospective review of the use of hydroxychloroquine on VA patients with COVID-19 found that 28% of veterans who received the drug died; and 22% of those who received hydroxychloroquine, along with the antibiotic azithromycin, also died; while just 11% of patients in the study who received standard care died.
Still, that research didn't provide much insight on its effectiveness, either, since it was a simple analysis of the data on its use among those who were severely ill, on ventilators and suffering from underlying health conditions. All participants in that research were men, nearly all were black, and all had a median age over 65 -- demographics that placed them at higher risk for severe cases of COVID-19.
Other research that questioned the safety of chloroquine and hydroxychloroquine was retracted after the data the studies were based on was found to be faulty. FDA officials said they made their decision on a large randomized clinical trial in hospitalized patients that showed hydroxychloroquine had no benefit on mortality or in speeding recovery. They also reviewed data that "suggested dosing regimens ... were unlikely to kill or inhibit" the SARS-CoV-2 coronavirus.
Dr. Remington Nevin, a former Army physician who now runs a nonprofit organization dedicated to helping people sickened by certain antimalarial drugs, was among the first to sound the alarm on the chloroquine's potentially dangerous side effects. He said his organization, The Quinism Foundation, plans to send a letter to the Department of Health and Human Services requesting that patients who suffered side effects from taking the medications for COVID-19, including some neurological and psychiatric conditions, receive compensation for their injuries.
"Attention should now be focused on ensuring HHS works with FDA and other organizations to ensure they provide appropriate compensation for injuries sustained by those who were harmed by the drugs' use under the emergency use authorization, through the existing mechanisms of the pandemic Countermeasures Injury Compensation Program," Nevin said. The number of VA patients with active cases of the COVID-19 coronavirus has risen steadily in June, from 1,494 on June 2 to 1,767 as of June 15, 2020.
A total of 17,132 veterans in the VA health system have contracted the virus since the outbreak began and 1,438 have died; 34 VA employees also have died. During congressional testimony May 28, 2020 Wilkie said VA doctors opted to give patients the choice to take the medication because "there has to be hope." "That may be the last thing that separates them from life and death," Wilkie said.
=================
It's Official: General CQ Brown Confirmed as 1st African American Military Service Chief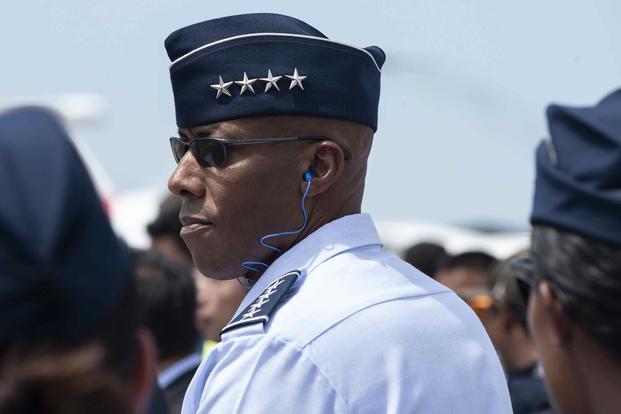 U.S. Air Force General CQ Brown Jr. gets ready for the aerial demonstrations during the Langkawi International Maritime and Aerospace Exhibition 2019 in Padang Mat Sirat, Malaysia, on March 26, 2019. On June 9, 2020, he became the 1stAfrican American Chief of Staff of any of the services. (U.S. Navy photo by Mass Communication Specialist 1st Class Leonard Adams)
June 10, 2020 --- Military.com | By Oriana Pawlyk
U.S. Air Force General Charles "CQ" Brown is officially the next leader of the U.S. Air Force and the 1st African American officer to ever serve as the top uniformed officer of any of the military branches. The Senate confirmed Brown, currently the head of Pacific Air Forces, in a unanimous 98-0 vote to be the service's 22nd Chief of Staff.
"The U.S. Air Force, Space Force and I congratulate General Brown & his wife, Sharene, on his confirmation as #CSAF!" Air Force Secretary Barbara Barrett tweeted after the vote. "General Brown's unrivaled leadership, operational experience & global perspective will prove crucial to modernizing the #USAF to meet tomorrow's national security challenges."
Last week, Brown spoke out about a life in which he has tried to fit in as an African American man in everyday life, as well as in uniform. "I'm thinking about how full I am with emotion, not just for George Floyd, but the many African Americans that have suffered the same fate as George Floyd," he said in a passionate video posted on social media.
Brown, an F-16 Fighting Falcon pilot, described his military experience as "living in two worlds," with some questioning whether he even belonged in the ranks. "I'm thinking about having to represent by working twice as hard to prove that my supervisors' perceptions and expectations of African Americans were invalid," he said in the video. "I'm thinking about the airmen who don't have a life similar to mine, and don't have to navigate through 2 worlds. I'm thinking about how these airmen see racism, where they don't see it as a problem because it doesn't happen to them, or whether they're empathetic."
While leaders across the branches have spoken out since the May 25th death of George Floyd, a black man, at the hands of police officers in Minneapolis, the Air Force has stood out on the issue. The White House in March put forth Brown's nomination. He follows General David Goldfein, who is set to retire this summer after 4 years in the position. Brown will also be the 1st black officer to sit on the Joint Chiefs of Staff since Army General Colin Powell, now retired, served as chairman between 1989 and 1993.
Before his post at PACAF, Brown was the Deputy Commander of U.S. Central Command at MacDill Air Force Base, Florida. He also served as the head of Air Forces Central Command between 2015 and 2016, during the height of the air campaign against Islamic State fighters in Iraq and Syria.
The highly decorated Commander commissioned in 1984 and has accumulated more than 2,900 flight hours, including 130 combat hours in various aircraft, according to his biography. Prior to his historic confirmation, Brown last week called airmen's attention to openly discussing disparities in the ranks. "I want to know what you are thinking about," he said. "I want to hear what you're thinking about, and how together, we can make a difference."
Here are other U.S. Air Force Generals nominated for top positions across the force:
Lieutenant General Kenneth Wilsbach was nominated for his 4th star and to replace Brown as the next Pacific Air Forces commander. Wilsbach is currently Commander of the 7th Air Force and deputy commander of U.S. Forces Korea.
Lieutenant General Mark Kelly, the Air Force's Deputy Chief of Staff for operations at the Pentagon, was nominated to pin on his 4th star and become head of Air Combat Command at Joint Base Langley-Eustis, Virginia, replacing General Mike Holmes, who will retire.
Lieutenant General Jacqueline Van Ovost, also submitted to pin on her 4th star, has been nominated to become commander of Air Mobility Command. Van Ovost is currently AMC's Deputy Commander at Scott Air Force Base in Illinois. She would replace General Maryanne Miller, who assumed the position in 2018.
The head of U.S. Air Forces Central Command, Lieutenant General Joseph Guastella Jr., was confirmed to be the next Deputy Chief of Staff for operations at the Pentagon by a voice vote in the Senate in May.
Major General Gregory Guillot, Director of Operations for U.S. Northern Command, would receive his 3rd star and, if confirmed, will replace Guastella, according to an officer promotion announcement.
The U.S. Department of Defense also announced that Major General Michael Loh, Colorado's Adjutant General, has been nominated for a 3rd star and to become the Director of the Air National Guard, taking over for Lieutenant General L. Scott Rice.
====================
Here's What You Need to Know About the Pentagon's Riot Response and Martial Law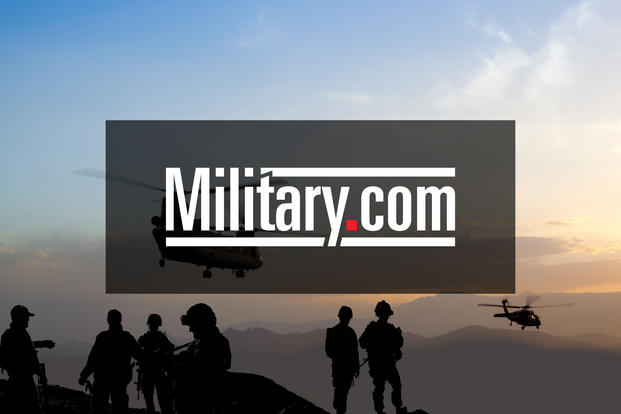 Troops load up into personnel carriers to take them toward the city from the Joint Force Headquarters of the D.C. National Guard on June 2, 2020 in Washington, DC. (Drew Angerer/Getty Images)
June 3, 2020 --- Military.com | By Matthew Cox
The Pentagon has ordered active-duty soldiers to alert status, on standby to join thousands of National Guard troops to help police quell civil unrest amid protest demonstrations across America. But the unprecedented situation is still a long way from martial law, legal experts say. Currently, about 20,400 Guard troops have been activated in 28 States and the District of Columbia as demonstrators clash with police over the death of George Floyd, an unarmed black man who died on May 25, 2020 in police custody in Minneapolis.
Read Next: 16 West Point Cadets Test Positive for COVID-19 upon Returning for Trump's Commencement Speech
The Pentagon ordered active-duty military police from the XVIII Airborne Corps at Fort Bragg, North Carolina, to the D.C. area to await a request to assist with the Guard response, but so far U.S. Army officials have remained tight-lipped about the deployment. Army UH-60 Black Hawk and UH-72 Lakota helicopters flew low over crowds of protesters in D.C. on Monday night as demonstrations went past the ordered curfew, according to a Fox News report. Pentagon officials referred questions about the helicopters to the D.C. National Guard.
This latest deployment of troops on U.S. soil follows the activation of about 42,000 Guard members since March in response to the COVID-19 pandemic -- an extraordinary chain of events that has fueled fears on social media of the beginning of martial law in America. "It's a horrible situation. The confluence of the virus and the racial incident -- it created powder kegs and there is a lot of pent-up frustration all over the country," said William Banks, a professor emeritus at Syracuse University's College of Law and the author of "Soldiers on the Homefront: The Domestic Role of the American Military."
"What you need at a time like this is tremendous leadership on the part of State, local and national figures," he added. Trump has taken a hard stance on the situation, threatening to use military force to stop rioters and expressing support for Arkansas Republican Senator Tom Cotton's call for the enactment of the Insurrection Act, which would allow for the deployment of active-duty units in law enforcement roles if requested by a Governor or State legislature. While the rhetoric may be extreme, the use of military forces, so far, in no way resembles martial law, Pentagon spokesman Army Lieutenant Colonel Chris Mitchell, said.
"We are not even close," he said. "The troops that are responding right now are currently National Guard troops. They are there in support of state and local governments." Mitchell added, "Realistically, it's not something that the military would declare." Martial law occurs when the military chain of command is put in control of civilian society -- usually in a time of war -- when civilian courts and government are not functioning.
Martial law is an "extraordinary state of being, and it basically means the government isn't in control at all; there is no law. Martial law is the power of a commander," Banks said. "The last time the law was declared in the United states was in Hawaii during World War II," he said, describing the military's response after the Japanese attack on Pearl Harbor, which resulted in Japanese Americans being put in internment camps. In fact, Banks said, there is no longer a "publicly known procedure" for the enactment of martial law.
"Years ago, there were some regulations within the Defense Department that spoke to the possibility of martial law, but they have been taken off the books," he said. "We can't see them, so we don't even know if they exist anymore." Trump told Governors during a call -- the audio of which was obtained by the Washington Post -- to "get much tougher" on protesters. He also tweeted support for Cotton's plan to deploy active-duty soldiers from combat units such as the 101st Airborne and 82nd Airborne Divisions to deal with rioters.
"There is this feeling that you are going to get your city destroyed by fire, people are going to get hurt or killed and we need to stomp on this," said Richard Kohn, professor emeritus of History and Peace, War and Defense at the University of North Carolina. But deploying combat troops to face down demonstrators could provoke the situation further and puts the U.S. military in a terrible position, he said.
"They know it's dangerous; they want to defend the American people," said Kohn, who served as the Chief of Air Force History and Chief historian for the U.S. Air Force from 1981 to 1991. "The overwhelming majority of the military leadership understand that they have to stand with and behind the American people and not in opposition to it or even appear to be in opposition to it."
Typically, active-duty U.S. military personnel are prohibited from making arrests or serving other law enforcement functions by the Posse Comitatus Act of 1878 which outlaws the willful use of any part of the armed forces to execute the law unless authorized by the Constitution or an act of Congress. "It basically reinforces sort of a cultural aversion Americans have had to military involvement with law enforcement," Banks said.
Active-duty troops can be empowered to act in a law enforcement role under the Insurrection act, an exception to Posse Comitatus that allows the President to deploy U.S. troops within the nation's borders for specific purposes, including quelling disorder and rebellion. The Insurrection Act can be invoked, however, without realizing a state of martial law. Banks said it is a big difference between Governors activating Guard units in their States and the White House ordering active-duty troops into communities.
"The National Guard forces that are deployed by Governors in the cities inside States are members of those communities," he said. "And presumably they are being called by the Governor because the Governor has made a determination that the local law enforcement may not be able to manage civil order in their community -- it's a backup to the police." "It's far less heavy-handed than the president federalizing an incident and sending in your military," Banks added. But even if Trump decides to go that route, local, state and federal government officials would still control the response to civil unrest, he said.
"Presumably, if Congress is able to meet and if the President is alive and well, there is no need for martial law because they can govern effectively with institutions and the laws we have in place," Banks said. "It's an extraordinary situation, and it's highly unlikely ever to occur in the United States."
President Abraham Lincoln declared martial law in several States during the Civil War, but the U.S. Supreme Court put an end to it in 1865, he said. "There is an old case from the Civil War ... and the Supreme Court in that case in 1865 said that, so long as the government is operating, there is no justification for martial law," Banks explained.
================
Why Veterans Are Particularly Vulnerable to the Coronavirus (COVID-19) Pandemic
Military personnel step out of a tent set up at the back entrance to the Holyoke Soldiers home in Holyoke, Massachusetts, on March 3, 2020. Forty-seven had died of the virus at the state-run home for veterans as of April 17.
May 26, 2020--- Erin Clark for The Boston Globe via Getty Images
As the nation took a day to memorialize its military dead, those who are living are facing a deadly risk that has nothing to do with war or conflict: the coronavirus (COVID-19). Different groups face different degrees of danger from the pandemic, from the elderly who are experiencing deadly outbreaks in nursing homes to communities of color with higher infection and death rates.
Veterans are among the most hard-hit, with heightened health and economic threats from the pandemic. These veterans face homelessness, lack of health care, delays in receiving financial support and even death. I have spent the past 4 years studying veterans with substance use and mental health disorders who are in the criminal justice system. This work revealed gaps in health care and financial support for veterans, even though they have the best publicly funded benefits in the country.
Bottom of Form
Top of Form
Bottom of Form
Here are 8 ways the pandemic threatens veterans:
1. Age and Other Vulnerabilities
In 2017, veterans' median age was 64, their average age was 58 and 91% were male. The largest group served in the Vietnam era, where 2.8 million veterans were exposed to Agent Orange, a chemical defoliant linked to cancer. Younger veterans deployed to Iraq and Afghanistan were exposed to dust storms, oil fires and burn pits with numerous toxins, and perhaps as a consequence have high rates of asthma and other respiratory illnesses. Age and respiratory illnesses are both risk factors for COVID-19 mortality. As of May 22, 2020 there have been 12,979 people under Veterans Administration (VA) care with COVID-19, of whom 1,100 have died.
2. Dangerous Residential Facilities
Veterans needing end-of-life care, those with cognitive disabilities or those needing substance use treatment often live in crowded VA or state-funded residential facilities.
State-funded "soldiers' homes" are notoriously starved for money and staff. The horrific situation at the soldiers' home in Holyoke, Massachusetts, where more than 79 veteran residents have died from a COVID-19 outbreak, illustrates the risk facing the veterans in residential homes.
3. Benefits Unfairly Denied
When a person transitions from active military service to become a veteran, they receive a Certificate of Discharge or Release. This certificate provides information about the circumstances of the discharge or release. It includes characterizations such as "honorable," "other than honorable," "bad conduct" or "dishonorable." These are crucial distinctions, because that status determines whether the Veterans Administration will give them benefits.
Research shows that some veterans with discharges that limit their benefits have PTSD symptoms, military sexual trauma or other behaviors related to military stress. Veterans from Iraq and Afghanistan have disproportionately more of these negative discharges than veterans from other eras, for reasons still unclear.
The Veterans Administration frequently and perhaps unlawfully denies benefits to veterans with "other than honorable" discharges. Many veterans have requested upgrades to their discharge status. There is a significant backlog of these upgrade requests, and the pandemic will add to it, further delaying access to health care and other benefits.
4. Diminished Access to Health Care
Dental surgery, routine visits and elective surgeries at VA medical centers were postponed since March. VA hospitals are understaffed – just before the COVID-19 pandemic, the VA reported 43,000 staff vacancies out of more than 400,000 health care staff positions. Access to health care will be even more difficult when those medical centers finally reopen because they may have far fewer workers than they need. As of May 4, 2020, 2,250 VA health care workers have tested positive for COVID-19, and thousands of health care workers are under quarantine. The VA is asking doctors and nurses to come out of retirement to help understaffed hospitals.
5. Mental Health May Get Worse
An average of 20 veterans die by suicide every day. A national task force is currently addressing this scourge. But many outpatient mental health programs are on hold or being held virtually. Some residential mental health facilities have closed. Under these conditions, the suicide rate for veterans may grow. Suicide hotline calls by veterans were up by 12% on March 22, just a few weeks into the crisis.
6. Complications for Homeless Veterans and Those in the Justice System
An estimated 45,000 veterans are homeless on any given night, and 181,500 veterans are in prison or jail. Thousands more are under court-supervised substance use and mental health treatment in veterans treatment courts. More than half of veterans involved with the justice system have either mental health problems or substance use disorders. As residential facilities close to new participants, many veterans eligible to leave prison or jail have nowhere to go. They may stay incarcerated or become homeless.
Courts have moved online or ceased formal operations altogether, meaning no veteran charged with a crime can be referred to a treatment court. It is unclear whether those who were already participating in a treatment program will face delays graduating from court-supervised treatments. Further, some veterans treatment courts still require participants to take drug tests. With COVID-19 circulating, those participants must put their health at risk to travel to licensed testing facilities.
7. Disability Benefits Delayed
In the pandemic's epicenter in New York, tens of thousands of veterans should have access to VA benefits because of their low income – but don't, so far. The COVID-19 pandemic has exacerbated existing delays in finding veterans in need, filing their paperwork and waiting for decisions. Ryan Foley, an attorney in New York's Legal Assistance Group, noted that these benefits are worth "tens of millions of dollars to veterans and their families" in the midst of a health and economic disaster. All 56 regional VA offices are closed to encourage social distancing.
Compensation and disability evaluations, which determine how much money veterans get, are usually done in person. Now, they are done electronically, via telehealth services in which the veteran communicates with a health care provider via computer. But getting telehealth up and running takes time, adding to the longstanding VA backlog. More than 100,000 veterans wait more than 125 days for a decision. (That is what the VA defines as a backlog – anything less than 125 days is not considered a delay on benefit claims.)
8. Economic Catastrophe
There are 1.2 million veteran employees in the 5 industries most severely affected by the economic fallout of the coronavirus. A very high number of post-9/11 veterans live in some of the hardest-hit communities that depend on these industries. Veterans returning from overseas will face a dire economic landscape, with far fewer opportunities to integrate into civilian life with financial security.
In addition, severely disabled veterans living off VA benefits were initially required to file a tax return to get stimulus checks. This initial filing requirement delayed benefits for severely disabled veterans by a month. The IRS finally changed the requirements after public outcry, given that many older and severely disabled veterans do not have access to computers or the technological skills to file electronically.
There are many social groups to pay attention to, with their own problems to face. With veterans, many problems they face existed long before the coronavirus arrived on U.S. shores. With the challenges posed by the situation today, veterans who were already lacking adequate benefits and resources are now in deeper trouble, and it will be harder to answer their needs.
================