Government Appeals Judge's Ruling That Found Male-Only Draft Unconstitutional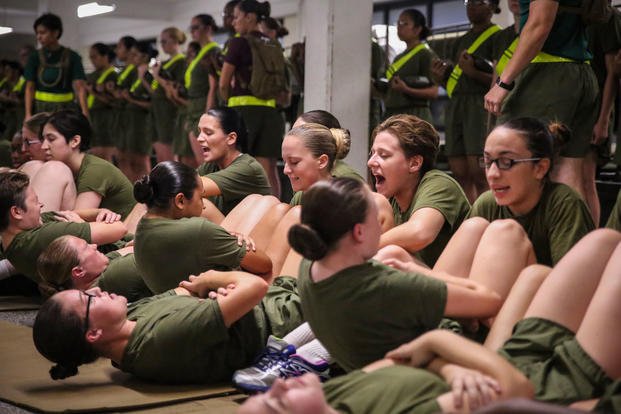 U.S. Marine Corps recruits with Platoon 4038, Papa Company, 4th Recruit Training Battalion, execute crunches during their Initial Strength Test on Parris Island July 20, 2018. (U.S. Marine Corps photo/Dana Beesley)
April 24, 2019 --- Military.com | By Patricia Kime
The Justice Department has appealed a Texas judge's ruling that the country's male-only draft registration system is unconstitutional. Attorneys for the Selective Service System filed paperwork Monday over a ruling in February 2019 by Houston-based Judge Gray Miller, who decided that the U.S. government's requirement that only male U.S. citizens register for a potential draft is discriminatory under the 5th Amendment's equal protection clause. Miller stopped short of ordering the Selective System to include women, and it continues to require that only men register at age 18.
But the federal government appealed the case after the plaintiffs this month requested a motion to expand the ruling to require that either both genders register, or neither do. In its opposition to the request, the government argued that such a decision would be "particularly problematic." "It would impose a draft registration on all eligible American women by judicial fiat before Congress has considered how to address the matter. No party before this Court represents the interests of those who would be impacted by this," wrote Justice Department attorney Michael Gerardi on April 15, 2019.
The appeal now moves the case to the 5th U.S. Circuit Court of Appeals. It was initially filed in 2013 by Texas resident James Lesmeister and San Diego resident Anthony Davis, backed by the National Coalition for Men, who argued that it is discriminatory because it precludes 50 percent of the population from draft eligibility.
The legal case continues as a congressional commission debates whether the country needs a system for a military draft and who should be required to register. The National Commission on Military, National and Public Service is expected to release a report next year on recommendations for the Selective Service System and other federal opportunities for public service.
Between February and June (2019), the commission plans 14 public hearings on public and military service. On April 24, 2019 in Washington, D.C., members will hear from experts on the need for compulsory or voluntary military mobilization and national emergencies. The next day, they will consider arguments for and against the current male-only system and future requirements.
In his argument against an injunction, Gerardi said that a judicial ruling before the commission has issued its findings would be inappropriate. "It should be left to Congress in consultation with the executive branch and military officials, to determine how to revise the registration system in response."
====================
The Navy's Future Fleet May Include Submarines Without Sailors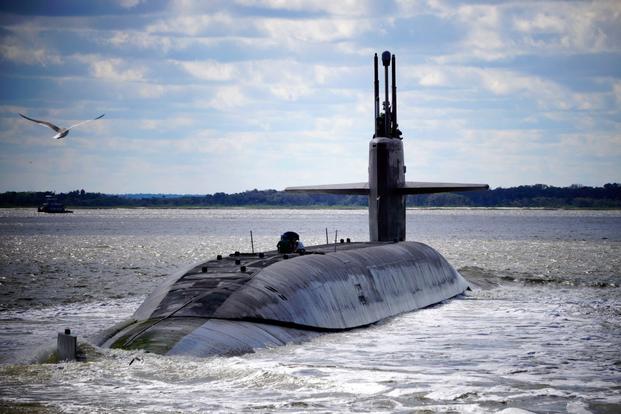 The Ohio-class ballistic-missile submarine USS Alaska (SSBN 732) (Gold) returns to its homeport at Naval Submarine Base Kings Bay, Georgia, following a strategic deterrence patrol. The ship is 1 of 5 ballistic-missile submarines stationed at the base and is capable of carrying up to 20 submarine-launched ballistic missiles with multiple warheads. (Bryan Tomforde/U.S. Navy)
April 22, 2019 --- The Los Angeles Times | By Samantha Masunaga
The U.S. naval fleet of the future may one day include submarines without a sailor from bow to stern that prowl the depths of the ocean, navigating mine-infested waters to gather intelligence or even clandestinely drop explosives. The military views autonomous vehicles as a way to accomplish missions deemed too risky, mundane or expensive for human crews. While aerial drones have largely been tasked with these types of duties for more than a decade, the Navy is now increasingly funding robotic ships and undersea drones to complement the work done by its crewed vessels.
Boeing Co. beat out Lockheed Martin for a $46.7-million Navy contract modification to build an Orca undersea drone. Boeing had previously won a contract to build 4 of the drones, bringing the total contract value for the 5 drones to $274.4 million. A large chunk of work will be done at the aerospace giant's Huntington Beach facility; the drones are expected to be completed by 2022.
Neither Boeing nor the Navy disclosed the size of the robot submarines but Boeing has developed and tested a 51'-long underwater drone prototype (Echo Voyager). Analysts say the contract, along with the Navy's new fiscal year 2020 funding request for further development of uncrewed surface vessels and undersea drones, indicates a new commitment to autonomous sea operations.
"What it shows is that the Navy is starting to put some real money behind the acquisition of unmanned undersea vehicles," said Bryan Clark, senior fellow at the Center for Strategic & Budgetary Assessments think tank in Washington, D.C. "This is the first time the Navy has put significant money down on Unmanned Underwater Vehicles (UUVs) that have a military, war-fighting capability."
Analysts say undersea drones could be used for missions once conducted by crewed submarines, while the lack of a crew gives the drones an advantage in conducting "persistent surveillance for activities that might take place in an area where there is concern about underwater mines," said Margaret E. Kosal, associate professor at the Georgia Institute of Technology.
Future missions might also include deploying military payloads or weapons into a contested area, Clark said. But developing undersea drones comes with a host of technical challenges not experienced by aerial counterparts. For one, water is a much thicker medium, which makes real-time communication much more difficult than sending transmissions through air, said Rosa Zheng, a professor in the department of electrical and computer engineering at Lehigh University.
Undersea drones can use a few different methods of communication, such as acoustics, but must be willing to trade off a slower data rate, shorter transmission distance, or both, she said. As a result, the drones must be endowed with a greater level of autonomy than aerial drones, said Scott Savitz, a senior engineer at the Rand Corp. think tank. Unlike an aerial drone, which can access satellite communications to gain its bearings and show what it sees in real time to a human operator thousands of miles away, an underwater drone loses access to the electromagnetic spectrum once it is below the waterline.
That means the drone would have to handle changing weather conditions or avoid obstacles underwater without human assistance. It would also need to resurface to send faster transmissions and gain access to GPS. "There's a need to develop greater autonomy for UUVs than there was for Unmanned Aerial Vehicles (UAVs) and to have enough trust in the system, which can only be achieved through testing, evaluation, usage and so on," Savitz said.
Boeing has worked on some of these issues with its Echo Voyager underwater drone prototype. The 51-foot-long, yellow-and-gray submarine-shaped drone has completed more than 2,500 hours of ocean testing, including two sea trials. During the first tests in 2017, Echo Voyager operated for about three months off the coast of Southern California while monitored by a crewed chase boat.
The drone is powered by a hybrid electric-battery/marine-diesel system. A generator kicks in when the battery runs low; the drone will periodically resurface to snorkel depth to raise a mast that provides air to run the diesel engines to recharge the batteries. During the first sea trials, Boeing tested the drone's ability to surface, recharge and submerge, as well as its control in currents and waves.
The drone is designed to be programmable so it can launch from shore, complete its mission and then return when it's done, said Deborah VanNierop, a Boeing spokeswoman. Echo Voyager is currently in its 2nd round of sea trials, which began last year, VanNierop said. Testing and lessons learned from Echo Voyager have been incorporated into the Orca design to improve reliability and reduce risk, Boeing said. However, VanNierop said the 2 vehicles will not be exactly the same. Eventually, the Navy could pair these underwater drones with their uncrewed surface counterparts.
This year, the Navy's 132-foot-long Sea Hunter autonomous surface vessel sailed from San Diego to Hawaii and back without crew aboard. The ship's maker, Reston, Va.-based Leidos, said humans made "very short duration boardings" only to check electrical and propulsion systems. These kinds of medium-size vessels could be used for sensing operations, to conduct electronic warfare and to support crewed aircraft carriers. Larger autonomous surface vessels could even be used to deploy undersea drones.
"Just as it took some time to figure out how submarines would be interacting with the rest of the fleet, and their various roles; likewise, there's going to be an evolutionary process with respect to deployment of UUVs for a wide range of missions."
===================
Number of Female Generals and Admirals Has Doubled Since 2000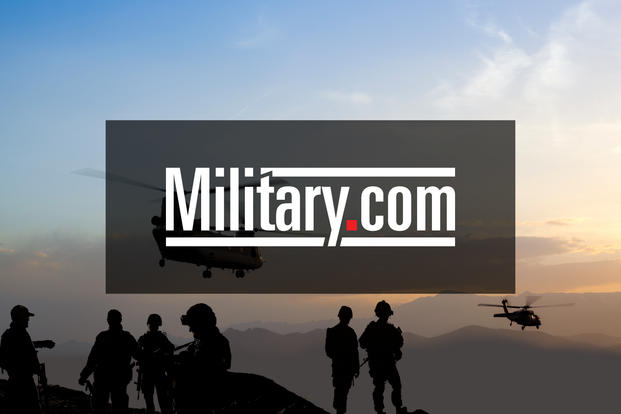 U.S. Air Force Lori Robinson, incoming Commander of North American Aerospace Defense Command and U.S. Northern Command, salutes during the change of command at Peterson Air Force Base on May 16, 2016. She became the first woman to lead a top-tier U.S. military command (AP Photo Brennan/Linsley)
April 18, 2019 --- Military.com | By Richard Sisk
As more women pursue careers in the military, their numbers in the senior enlisted and officer ranks have increased dramatically, according to a report released last week by the Service Women's Action Network (SWAN). In 1988, less than 4% of those in the 3 senior enlisted paygrades (E7 to E9) were women. But as of February 2018, women constituted 11.8% of the E7 to E9 ranks in the Army; 20.3% in the Air Force; 11.6% in the Navy; 5.6% in the Marine Corps; and 8.7% in the Coast Guard.
There was a similar trend among senior officers, according to the report, titled "Women in the Military: Where They Stand." Through the 1980s, women made up less than 2% percent of colonels and Navy captains, but the figures as of February 2018 were 10.6% for the Army; 11.6% for the Navy; 14.1% for the Air Force; 2.3% for the Marine Corps; and 11% for the Coast Guard.
Related: Next CNO Wants to See More Women Getting Promoted to Captain, Admiral
In February 2018, there were 63 female Admirals and Generals on active duty in the 5 services (Army, Navy, Marines, Air Force & Coast Guard), compared to 30 in fiscal 2000. Retired Navy Captain Lory Manning, who compiled the SWAN report, said "a lot more women are staying in the military, and staying longer," resulting in their increased presence in the senior enlisted and officer ranks.
The wider variety of military occupational specialties that opened to women in recent years has also been a factor, said Manning, SWAN's Director of government relations. The report, using data from open government sources and also data obtained by a Freedom of Information Act (FOIA) request from the Defense Manpower Data Center, also found that increasing numbers of women in the enlisted and officer ranks are minorities.
In February 2018, about 61% of the enlisted women in the Army, Navy, Air Force and Marine Corps were minorities, and 38% of the female officers. African-Americans make up a much higher percentage of military women (25.6%) than military men (14.5%). The percentage of Latina women in the military also has risen in recent years, from about 12% in 2011 to about 17.8% in 2018.
Overall, the percentage of women in the active-duty military has risen significantly since the end of the draft, from 1.6% in 1973 to 16.3% in February 2018. The total number of women on active duty in the Army, Navy, Air Force and Marines last year was 210,000, with another 5,955 on active duty in the Coast Guard. The report also includes a breakdown by operation of the number of women in the military who have become casualties since the terror attacks of September 11, 2001. The total is 170 killed and 1,102 wounded.
Fifty military women died and 383 were wounded in action during Operation Enduring Freedom in Afghanistan, which officially ended in December 2014, and 110 women were killed and 627 were wounded in Operation Iraqi Freedom, which ended in August 2010. One woman died and 12 were wounded in action in Operation New Dawn in Iraq, from September 2010 to December 2011.
To date, 5 women have died and 68 have been wounded in Operation Inherent Resolve, in Iraq and Syria, which began in 2014. And 4 women have died and 12 have been wounded in action in Operation Freedom's Sentinel in Afghanistan, which began in 2015.
======================
Once Again, Conventional U.S. Army Teams snag the Top Spots at Best Ranger Competition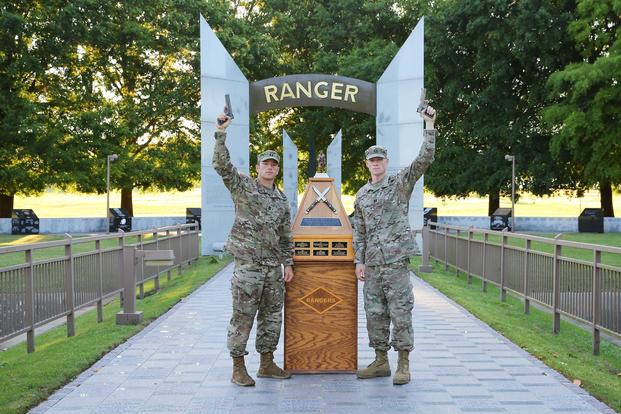 FORT BENNING, GA -- From left, Captains Michael Rose and John Bergman of the 101st Airborne Division pose at the Ranger Monument April 15, 2019 at Fort Benning, Georgia. (U.S. Army/Markeith Horace, Maneuver Center of Excellence, Fort Benning Public Affairs)
April 17, 2019 --- Military.com | By Matthew Cox
Two captains from the U.S. Army's 101st Airborne Division have earned 1st place in this year's Best Ranger Competition, a title they earned together the first time in 2014. The David E. Grange Jr. Best Ranger Competition is a physically and mentally exhausting 3-day competition that puts 2-member, Ranger-qualified teams through a series of tactical challenges involving weapons ranges, forced marches, obstacle courses, Ranger skill tests and night land navigation.
Captains John Bergman and Michael Rose outperformed 53 other teams in this year's competition that began April 12 and ran through April 14 at Fort Benning, Georgia. A team from the 173rd Airborne Brigade finished 2nd, and another team from the 101st finished 3rd. The top finishers are typically teams from the 75th Ranger Regiment and other Special Operations Command personnel. Rose and Bergman are the first team members to win together twice. Bergman and Rose won together in 2014 when they were second lieutenants representing the 25th Infantry Division at Schofield Barracks, Hawaii.
"Doing the hard things, it's fun, it's competitive," said Rose, who has now won Best Ranger 3 times, according to the release. "I feel like I've been a little selfish doing the competition 3 times. And I've had a blast doing it." Rose won his 2nd Best Ranger in 2017 when he represented the 75th Ranger Regiment with Master Sergeant Josh Horsager. A team from the 173rd Airborne -- Sergeant 1st Class Ryan Gerber and 1st Lieutenant Alastair Keys -- took 2nd place in the competition.
And 1st Lieutenants Nathan Penick and Edward von Kuhn, also of the 101st Airborne, took 3rd place. The 101st had strong representation in the competition -- of only 16 teams to complete this year's competition, 3 were from the 101st. "The competitors themselves, if you talk to any one of them, they're exceptional leaders or exceptional soldiers," said Major General Brian Winski, Commander of the 101st. "It's obvious why they were chosen to represent the division and compete here.
"The nature of the competition is all about combat readiness, the highest levels of combat readiness for individual Rangers. They've shown us all that they can do that and exceed the standards in grueling, grueling conditions. So, it serves to inspire all of us to just be better soldiers, better Rangers, better air assault troopers."
General Stephen J. Townsend, Commander of Army Training and Doctrine Command, spoke at the awards ceremony April 15, 2019. "With these young Ranger leaders here leading our Army," he said, "I am completely confident that our Armed Forces and the U.S. Army will remain the most dominant military on the face of the planet."
======================
April 1st --- Purple Heart Recipients will Get Claims Priority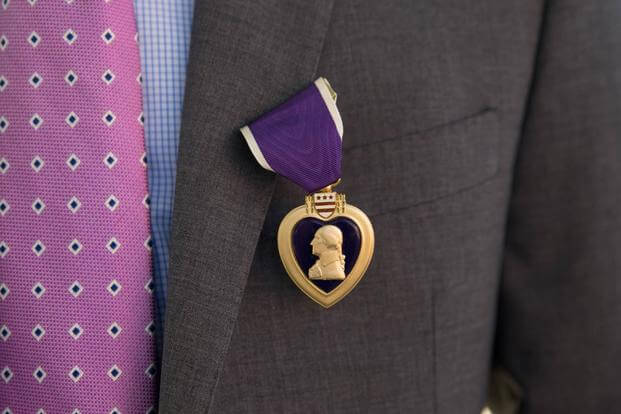 Marine veteran Matthew R. Follett was presented with a Purple Heart in Pasadena, CA on October 19, 2018. Staff Sergeant Follett received the award for injuries sustained while serving as an active duty counter intelligence specialist with 3rd Battalion, 4th Marine Regiment, 1st Marine Division, on January 7, 2010. (Samantha Schwoch/U.S. Marine Corps)
March 3, 2019 --- Military.com | By Patricia Kime
The Department of Veterans Affairs (VA) on Friday released details on a new policy that will allow Purple Heart recipients to move to the front of the line regarding claims. Starting April 1, 2019 veterans who have earned the Purple Heart and are submitting initial disability compensation claims will be added to the existing list of categories that receive priority processing within the Veterans Benefits Administration, according to the VA. The distinction does not apply to claims appeals.
Purple Heart recipients already are treated as a priority for medical care at VA facilities and are exempt from co-payments for care. VA officials said Friday they hope that, by adding combat-wounded veterans to the claims priority list, it will "further improve their overall experience with VA and shows the department's commitment to improving the claims process."
Several groups of veterans receive priority processing for initial claims. They include: Medal of Honor recipients; homeless or indigent veterans; the terminally ill; those older than 85; former prisoners of war or survivors of a POW; the very seriously injured who aren't already receiving VA disability benefits; and those with amyotrophic lateral sclerosis (ALS).
In a hearing before the House Appropriations Subcommittee on Military Construction, Veterans Affairs and Related Agencies on Wednesday, VA Secretary Robert Wilkie announced the change. He said the department is doing it in "recognition of wounds taken in battle."
Wilkie's father, Robert L. Wilkie Sr., was an Army artillery officer who was severely injured during the Vietnam War. He retired as a lieutenant colonel. Wilkie often speaks about the impact his dad's military service and injuries had on his life and his philosophy in leading the VA.
=======================
Much Has Been Made from the Sale of Surplus M1 Rifles to Civilians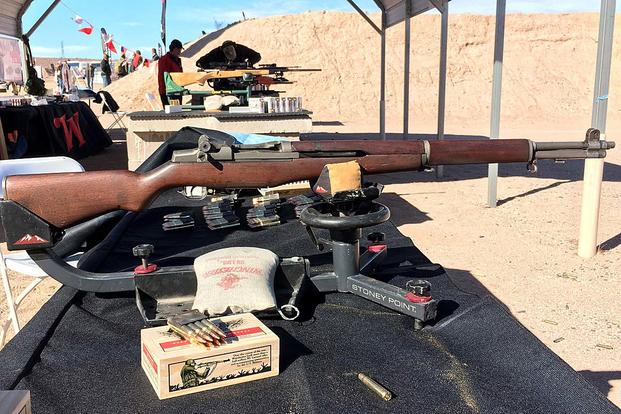 The Civilian Marksmanship generated $196.8 million in revenue from sales of surplus M1 Garand rifles between fiscal years 2008 through 2017, according to the Government Accountability Office. Here, a surplus M1 rifle is shown at SHOT Show 2018.
February 20, 2019 --- Military.com | By Matthew Cox
The Civilian Marksmanship Program (CMP) is well known as the go-to place to buy surplus military firearms, so the Government Accountability Office (GAO) recently tallied up how much money the nonprofit has generated from selling tens of thousands of M1 Garand rifles over the past decade.
Looking backward 9 years from 2017, the GAO reports that the government-chartered CMP has brought in $323 million in revenue. About 61% of those earnings comes from selling M1 rifles, many of which were used in World War II and the Korean War.
The primary source of CMP's revenues from fiscal years 2008 through 2017 was from the sale of surplus rifles, which, according to CMP's internal financial documents, generated $196.8 million in revenue," according to the GAO. The National Defense Authorization Act (NDAA) for fiscal 1996 authorized the CMP to sell certain types of surplus Army firearms to U.S. citizens, including M1 .30 caliber rifles. The program reimburses the Army for the costs to prepare and transport surplus firearms to the CMP, according to the GAO report. Since then, the Army has transferred more than 700,000 surplus firearms to the federally chartered corporation, which is also known for instructing U.S. citizens in marksmanship and promoting firearms safety, according to the GAO report.
"The profit that CMP realized from the sales of surplus rifles could not be determined because CMP's methodology to calculate expenses did not account for all of CMP's costs associated with the sale of these rifles," it added.
The CMP also began selling surplus M1911 .45-caliber pistols in November 2018, so any revenue from that effort was not included in this GAO review, the report states. The NDAA for fiscal 2018 required the Army to transfer 8,000 to 10,000 surplus M1911 pistols for sale to the public during fiscal 2018 and 2019.
In addition to firearms, the CMP also sold commercial ammunition and memorabilia, which generated $76.4 million in revenue. According to its Internal Revenue Service filings for this time frame, the CMP reported earning $49.8 million in interest and dividends from its investment account, the GAO states.
The GAO estimates that surplus handgun and rifles currently available for sale could generate as much as $104.9 million, or "enough to fund CMP's operations for several years. Further, as of September 30, 2017, CMP reported having cash of $3.6 million, and an investment account valued at $188.6 million. This could also allow CMP to continue operations for several years," the GAO states."
===================
A Navy Ship Sailed to Hawaii and Back With No One on Board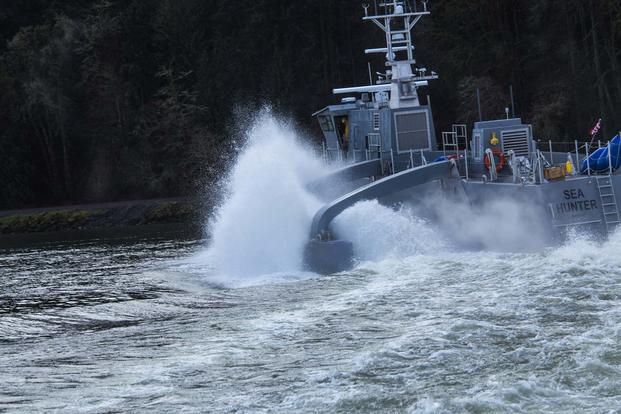 The Sea Hunter, a 132-foot-long self-driving ship, made history by traveling from San Diego to Pearl Harbor and back again without sailors aboard to guide its way. (DARPA photo)
February 18, 2019 --- Military.com | By Gina Harkins
A 132' self-driving ship made history by traveling from San Diego to Hawaii's Pearl Harbor and back again without sailors aboard to guide its way. The Sea Hunter, an autonomous trimaran developed for submarine hunting and counter-mine missions, traveled thousands of miles between San Diego and Pearl Harbor last month. Naval News was first to report on the ship's breakthrough voyage.
Crew members from an escort vessel boarded the Sea Hunter for short durations to check electrical and propulsion systems, according to a press release from Leidos, a science and technology company that designed and built the Sea Hunter. For most of the voyage, though, the ship was unmanned.
"The recent long-range mission is the first of its kind and demonstrates to the U.S. Navy that autonomy technology is ready to move from the developmental and experimental stages to advanced mission testing," Gerry Fasano, the defense group president at Leidos, said in the release. The Office of Naval Research (ONR), which led the test transit to and from Hawaii, declined a request for an interview, citing operational security concerns.
Dan Brintzinghoffer, with Leidos' maritime systems division, said the idea isn't to replace ships with vehicles like Sea Hunter, but to free up personnel aboard bigger vessels to take on more complex tasks. "Autonomous vehicles will likely focus on the 'dull, dirty or dangerous' missions sets and could operate around the world's oceans," Brintzinghoffer said. "For example, an autonomous vessel can conduct hydrographic survey missions, freeing manned ships to accomplish other missions."
When the Navy christened the Sea Hunter in 2016, officials said it could change the nature of U.S. maritime operations. It uses a suite of navigation tools and automated lookouts that allow it to safely sail near other vessels in any weather or traffic conditions during the day or night. The Defense Advanced Research Projects Agency led the design and construction of the vessel and then teamed with ONR for open-water testing.
The project was fully transferred to ONR in early 2018, said Bob Freeman, an agency spokesman, when it moved into a "much more security-sensitive area of research." Leidos is currently building a second Sea Hunter hull, Brintzinghoffer said. The company was awarded a $43 million contract to start construction on the ship that will build on some of the first Sea Hunter's capabilities, Leidos announced last month.
================
VFW Blue Water Navy Vet Wins Federal Appeals Court Ruling
Court of law now joins court of public opinion
January 31, 2019
WASHINGTON — The U.S. Court of Appeals for the Federal Circuit reversed a decade-old ruling yesterday that potentially paves the way for the return of earned disability benefits for some 90,000 so-called Blue Water Navy veterans from the Vietnam War.
The case, Procopio v. Wilkie, was supported by the Veterans of Foreign Wars (VFW) of the United States and a number of other veterans service organizations and advocates. It had Secretary of Veterans Affairs (VA) Robert L. Wilkie Jr. being sued by Navy veteran and VFW Life member Alfred Procopio Jr., who was denied service connection for prostate cancer and diabetes mellitus because he never stepped foot on dry land or served within Vietnam's inland waterways.
Procopio, a Life member of VFW Post 6587 in Spring Lake Park, Minn., was assigned aboard the aircraft carrier USS Intrepid, which was stationed inside Vietnam's 12-mile territorial waters. Both of his illnesses are listed among the VA's 14 presumptive diseases associated with exposure to Agent Orange.
The Federal Appeals Court focused on the intent of the 1991 Agent Orange Act, which was to grant a presumption of service connection for certain diseases to veterans who "served in the Republic of Vietnam." At issue was whether service within territorial waters constituted service in the "Republic of Vietnam." By a 9-2 decision, the Appeals Court ruled it did.
"Although very pleased with the ruling, the VFW isn't quite ready to celebrate," said VFW National Commander B.J. Lawrence. "That's because the VA can always appeal the ruling and Congress has yet to pass a Blue Water Navy bill," he said. "But, it is very encouraging to now have a court of law support Blue Water Navy veterans along with the court of public opinion.
We need to get this done and reinforce to tens of thousands of veterans that our nation does have your back when you come home from war. "The VFW now calls on VA to make Blue Water Navy veterans whole as soon as possible, and we stand ready to assist VA." ==================
Lawmakers Race to Introduce Veterans' Medical Marijuana Bills in New Congress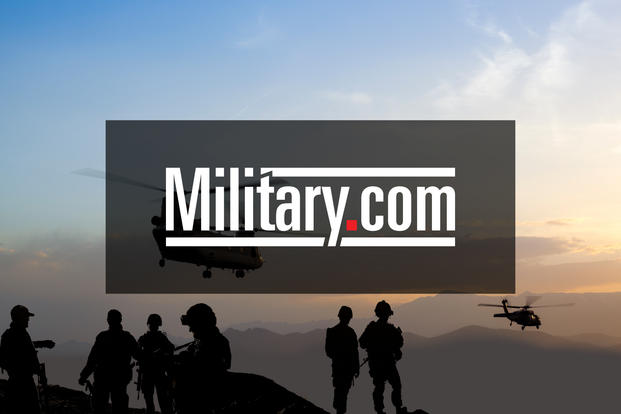 A newly transplanted cannabis cutting grows at a medical marijuana cultivation facility in Massachusetts. (AP Photo/Steven Senne)
January 25, 2019 --- Military.com | By Patricia Kime
Less than a month into the 116th Congress, lawmakers on both sides of the aisle in the House and Senate have introduced 4 bills that, if signed into law, would require the VA to conduct research on medical marijuana.
Tennessee Republican Representative Phil Roe, an MD and ranking member of the House Veterans Affairs Committee, introduced legislation Thursday that would require VA to conduct research on medicinal cannabis, to include marijuana and cannabidiol -- a component extract of marijuana - for post-traumatic stress disorder (PTSD), pain and other conditions. The bill, H.R. 747, is similar to one introduced Wednesday by Representative Lou Correa, Democrat California, H.R. 601.
Great Pay & High Demand Why Cybersecurity Careers are Ideal for Vets
In the Senate, Senators Jon Tester, Democrat Montana, and Dan Sullivan, Republican Alaska, introduced a bill, S. 179, on January 17th directing the VA to carry out clinical trials on the effects of medical marijuana for certain health conditions.
And on January 16, 2019 Rep. Matt Gaetz, Republican Florida, introduced legislation that would create a pathway for VA to obtain the marijuana needed for research. Gaetz's bill, H.R. 601, would increase the number of manufacturers registered under the Controlled Substances Act to grow cannabis for research purposes. It also would authorize VA health care providers to provide information to veterans on any federally approved clinical trials.
"For too long, Congress has faced a dilemma with cannabis-related legislation: we cannot reform cannabis law without researching its safety, its efficacy, and its medical uses -- but we cannot perform this critical research without first reforming cannabis law," Gaetz said in a statement.
"The VA needs to listen to the growing number of veterans who have already found success in medicinal cannabis in easing their pain and other symptoms," said Tester, ranking member of the Senate Veterans' Affairs Committee, in introducing his bill.
Lawmakers have tried for years to influence the debate on medical marijuana, offering numerous proposals on veterans' access to marijuana and its derivatives. Marijuana remains classified as a Schedule 1 drug under federal legislation, meaning they have a high potential for addiction and "no currently accepted medical use."
In 2018, bills were introduced that would have required the VA to conduct research on medical marijuana, allowed VA providers to complete the paperwork patients need to obtain medical marijuana in states where it has been legalized and decriminalized the drug for veterans regardless of where they live. None made it into law.
In August, 2018, Tester, Roe, Sullivan and former Democrat Representative Tim Walz, now governor of Minnesota, wrote VA Secretary Robert Wilkie urging him to support "rigorous clinical trials" on medical marijuana. They pointed out that VA is currently conducting 2 small-scale studies, adding that veterans "deserve to have full knowledge of the potential benefits and side effects of this alternative therapy."
"The pervasive lack of research makes [providers'] jobs even more difficult, leaving VA clinicians flying blind without concrete recommendations to veterans," they wrote. To date, 33 states, the District of Columbia, Guam and Puerto Rico have made marijuana legal for medical purposes. Roe said that, as a doctor, he believes medical research is needed to determine whether treatments are safe and effective.
"While data remains limited, surveys have shown that some veterans already use medicinal cannabis as a means to help with PTSD. ... I would never prescribe to my patients a substance unless I was confident in its proven efficacy and safely and we need to hold medicinal cannabis to the same standards ... if research on the usage of medicinal cannabis is favorable, I am confident that it could become another option to help improve the lives of veterans and other Americans," he said.
In 2017, the American Legion, the largest veterans organization with nearly 2 million members, urged the federal government for marijuana to be removed from the list of controlled substances. The organization also adopted a resolution urging passage of laws that would allow VA doctors to recommend medical marijuana. ======================