Army Beginning to See Payoff from New Recruiting Strategy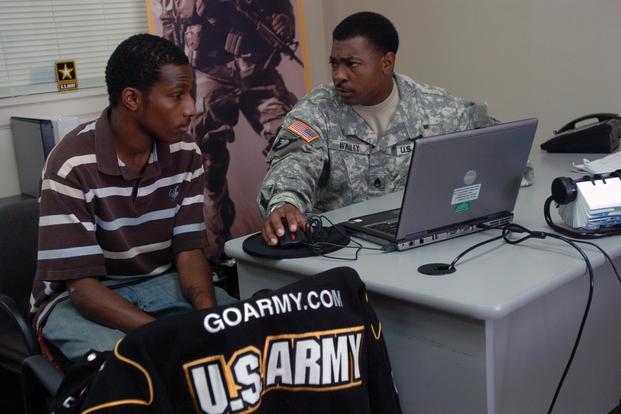 Staff Sergeant Roger L. Whaley speaks with Phillip McDonald about the possibility of becoming a journalist or X-ray technician for the Army at the U.S. Army Recruiting Station in Radcliff, Ky. (U.S. Army/Sgt. Carl N. Hudson)
May 23, 2019 --- Military.com | By Matthew Cox
Army Recruiting Command officials said recently that the service is starting to see results from the new recruiting strategy it launched last year. In October 2018, Army senior leaders pledged to increase recruiting efforts in 22 major cities after the service missed its recruiting goal for the first time since 2005, falling roughly 6,500 recruits short.
The effort has involved senior leaders meeting with city officials, as well as adding hundreds more recruiters to beef up the service's recruiting force -- on the ground and across social media. Recruiting is now up in 18 of the 22 focus cities, according to a recent Army news release offering Army Recruiting Command (USAREC) figures for April.
"Recruiting is up 27% in Minneapolis over this time last year, New York City has improved 19% and Baltimore is up 17%." Until this year, recruiting success typically seen in the rural South was not shared by the big cities, the release states. "We're trying to bring a lot of balance to our recruiting effort and focus in on the largest metropolitan areas in the country," Under Secretary of the Army Ryan McCarthy said, adding that the effort involves meeting with city officials and educators to help build new relationships.
At a Baltimore meeting, officials opened up all 43 of the city's recreation centers to recruiters. "It was a great meeting because it opened doors," Colonel Amanda Iden, Commander of the Baltimore Recruiting Battalion. In addition to playing basketball with youth, recruiters uploaded the Army's "March2Success" software on computers at the centers, so students could study there for college boards and other entrance exams, the release states. "It's a tool to teach you how to take tests. It focuses on your weaknesses," Iden said.
In addition to increasing its recruiting force by 770 recruiters, the Army has added virtual recruiting teams (VRTs) to each of its 44 recruiting battalions to reach out to potential recruits through social media. The teams consist of 3 to 6 soldiers who work in all types of social media. The VRTs are currently manned at about 80%, but they will reach 100% by this summer, according to the release.
These VRTs are "force multipliers" for recruiters, Colonel James Jensen, director of the USAREC Commander's Initiatives Group, said in the release. When a potential candidate responds to a social media post and asks a question, the virtual recruiters will initially respond, then pass the prospect off to a neighborhood recruiter, he added.
Recruiting Command has identified 65 different types of neighborhoods, or "segmentations," based on demographic data from the last U.S. census. One of the main segmentations in downtown Baltimore is the "Urban Modern Mix," Iden said. Characteristics for people in this segmentation include listening to urban adult contemporary music and having an interest in boxing. Virtual recruiting teams use such data to help target their social media posts, she said.
Despite the progress, recruiting officials say the effort is far from complete. "While these initiatives go on, this is a plane in flight," Jensen said in the release. "We have to deliver every day. So, you've got to be very cognizant of what you're doing and how many ripples in the water you do to the recruiting force." =================
'Lieutenant Dan' Actor Gary Sinise Cancels Memorial Day Appearances in DC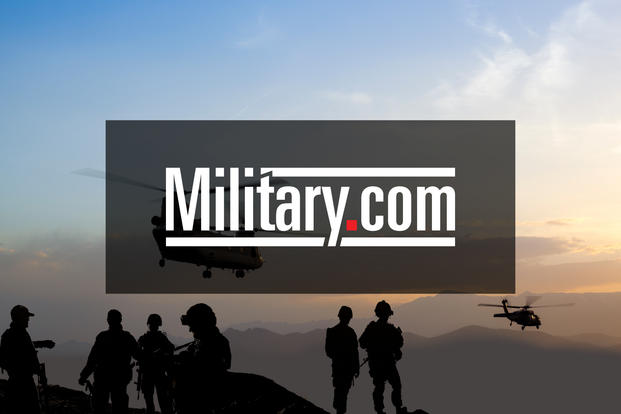 May 21, 2019 --- Military.com | By James Barber
Longtime military supporter and beloved actor Gary Sinise has canceled his appearances at a 25th anniversary screening of "Forrest Gump"on the National Mall and Sunday night's National Memorial Day concert. No reason was given for the cancellation. Sinise appeared in San Diego this past Saturday to receive the Patriot Award from the USO at its 78th Annual Stars and Stripes Gala: Stand Up for Liberty event at the San Diego Marriott Marquis and Marina.
The actor has co-hosted the National Memorial Day concert with actor Joe Mantegna more than a dozen times. This year, actor Mary McCormack, most recently star of the ABC series "The Kids Are Alright," will fill in for Sinise at the event, which airs live on May 26, 2019 at 8 p.m. Eastern on PBS stations.
As he related in his recent memoir "Grateful American," Sinise developed a strong connection to the men and women who serve after playing the iconic character and Vietnam veteran Lieutenant Dan Taylor in the Oscar-winning Best Picture "Forrest Gump." The response was immediate and overwhelming, and the actor has spent a significant amount of time on veterans' issues over the last 2½ decades.
The Gary Sinise Foundation honors veterans, first responders, their families and those in need with programs that build smart homes and make house renovations for wounded vets; host mentorship retreats; bring World War II veterans to tour the National WW II Museum in New Orleans; provide tickets to arts events for veterans; and entertain both active-duty service members and veterans with performances by his beloved Lieutenant Dan Band.
Most recently, the foundation took over the running of the Snowball Express, a program that provides year-round support services for children of fallen warriors. The program's annual highlight is a 5-day trip to Walt Disney World, an event that brings almost 2,000 kids together to offer guilt-free fun in a stress-free environment.
Read his book if you want to know more about Gary's storied acting career. His roles as Lieutenant Dan and Detective Mac Taylor on "CSI: NY" don't begin to scratch the surface. You'll also learn more about how and why he's devoted so much time and energy to military support programs.
==================
Army Fields Tiny Pocket Drones to Fort Bragg Paratroopers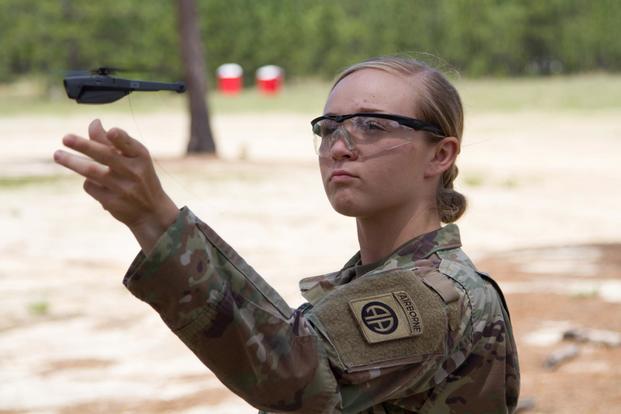 Private Kesley Darnell, B. Co., 1st Battalion, 508th Parachute Infantry Regiment, 3rd Brigade Combat Team, 82nd Airborne Division, let's go of the air vehicle as it takes off during the systems fielding at Fort Bragg, NC, May 2nd, 2019 (US Army/Patrick Ferraris).
May 17, 2019 --- Military.com | By Matthew Cox
Equipment officials recently fielded the Army's first pocket-sized drones to units of the 82nd Airborne Division, part of an effort to eventually equip every squad in the service with this type of capability. "It is the start of an era where every squad will have vision beyond their line of sight," Nathan Heslink, said assistant program manager for Soldier Borne Sensors at Program Executive Office (PEO) Soldier. "The squad will not have any dead space within its area of operations, and this allows soldiers to detect threats earlier than ever, meaning it is more likely soldiers won't be harmed during their missions."
The fielding follows a $39.6 million contract the Army awarded in February to FLIR Systems Inc. to support small-unit reconnaissance efforts. PEO Soldier officials fielded the tiny unmanned aerial systems to 3rd Brigade Combat Team at Fort Bragg, North Carolina, from April 29 to May 3, 2019. Soldiers received training on the system and flew the drone through various scenarios through the week. Units were issued a ground control system, composed of a base station with hand controller and display unit and 2 air vehicles for day and night operations; adding that the drones are small, highly maneuverable airborne sensors that are very quiet and difficult to spot.
"This system is something new that not many soldiers have touched or even seen before, so it's cool to test it out and push it to its limits before we take it with us on our deployment," said Sergeant Dalton Kruse, one of the operators being trained on the system. "Most of us have never flown a drone before, but this training gave us the confidence and knowledge to use the system, making us more comfortable to use it while deployed. It was easy to pick up and fly, very user-friendly, and I can already tell that this system will benefit my unit downrange."
John Paul Kruszewski, lead engineer for unmanned systems at the U.S. Army Combat Capabilities Development Command Soldier Center, compared the system to a flying pair of binoculars. "Using this system, soldiers can understand their operational environment better, so they can make better decisions and make these decisions quicker than ever," Kruszewski said. "It makes soldiers more effective while reducing their tactical risk."
====================
Momentum Grows in Congress to Overturn Controversial Military 'Widow's Tax'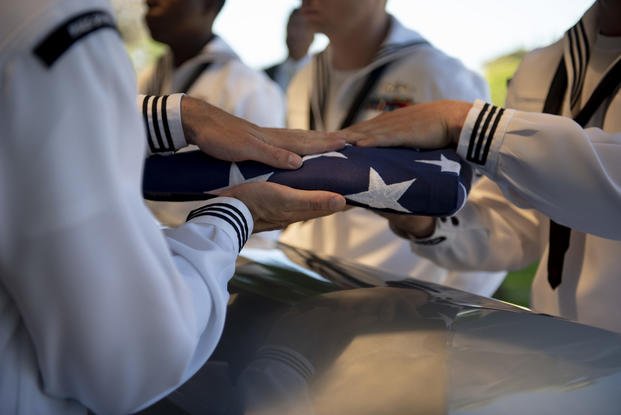 Sailors assigned to Navy Region Hawaii fold the American flag over the remains of U.S. Navy F1c Grant Clark COOK Jr. at the National Memorial Cemetery of the Pacific, Honolulu, Hawaii, May 9, 2019. (Jamarius Fortson/U.S. Army)
14 May 2019 --- Military.com | By Patricia Kime
With momentum growing in Congress to repeal a new tax hike on the families of some deceased service members, military advocates hope this will be the year another surviving military spouse pay issue ("widow's tax") ends. Spouses of service members who die on active duty or whose military member died of a service-connected illness or injury in retirement often receive monthly payments from both the Defense Department and the Department of Veterans Affairs.
By law, the payments -- Survivor Benefit Plan (SBP) annuities from the DoD and Dependency and Indemnity Compensation (DIC) from the VA -- are reduced for those who receive both, with SBP payments reduced dollar for dollar by the amount received from the VA. The reduction is known as the SBP-DIC offset. Spouses and military family advocates say SBP, which is elective coverage paid by the service member, is similar to an insurance annuity and should be paid out regardless of additional income. They say the offset should be abolished, as it is unfair to widows or widowers whose spouses received military pay or retirement and disability compensation.
When a service member dies on active duty or in retirement with a disability rating of 100%, or from a service-connected injury or illness, the surviving spouse receives DIC, currently $1,319.04 each month, with additional payments for any children. If their military member purchased SBP, they may also receive SBP payments equaling 55% of their service member's retirement pay.
More than 66,000 surviving spouses are affected by the offset and, while many receive another payment -- a Special Survivor Indemnity Allowance of $318 per month to offset the offset -- it doesn't equal the estimated $12,000 lost yearly by those affected.
"What other insurance policy sold in the United States is permitted to withhold a death payment to a legal beneficiary?" wrote retired Navy Rear Admiral Tom Jurkowsky, a board member of the Military Officers Association of America (MOAA), in The Hill in April. "Would this be allowed to happen if a company selling life insurance withheld death payments from beneficiaries? The courts would certainly intervene, as would Congress."
Joining MOAA on Capitol Hill to press for the offset's repeal are Tragedy Assistance Program for Survivors, the National Military Family Association and other military support organizations. Two bills currently under consideration on the measure have widespread support: H.R. 553, the Military Surviving Spouses Equity bill, sponsored by Representative Joe Wilson, R-South Carolina, has 280 co-sponsors, while S. 622, the Military Widow's Tax Elimination Act, introduced by Senator Doug Jones, D-Alabama, has 63 supporters in the Senate.
While such widespread support is not unprecedented -- Wilson's bill had 271 co-sponsors in the previous Congress -- the measure has previously failed largely due to cost. The Congressional Budget Office estimates it would add $7 billion in mandatory spending in its first 10 years. Joyce Raezer, executive director of the National Military Family Association, said that the military groups have been working with members of Congress to find a source to fund the cost and said that "one may be identified."
She declined to give specifics, saying the proposal is still in the works. But she is optimistic, she said, given the attention being paid to military widows and widowers who experienced large tax increases on their children's SBP payments this year. "The planets are finally aligning. Everyone is up [on the Hill] to bring the story of the younger generation of surviving spouses and what this offset has done to them," Raezer said. "It's just time to do this. It's the right thing to do."
=====================
Navy, Marine Corps Aren't Ready to Commit Personnel to Space Force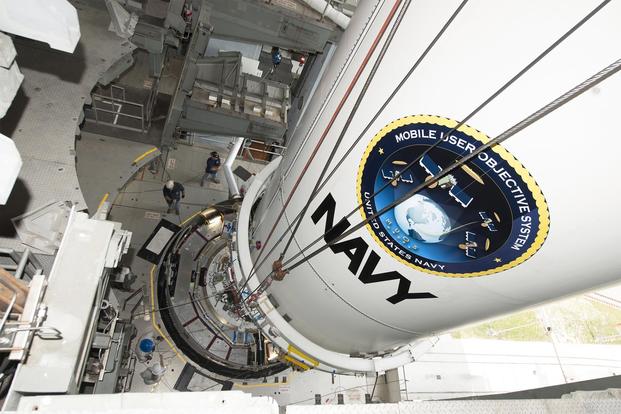 The U.S. Navy's 4th Mobile User Objective System satellite, encapsulated in a 5-meter payload fairing, is mated to an Atlas V booster inside the Vertical Integration Facility at Cape Canaveral, August 19, 2015) (Photo courtesy United Launch Alliance)
May 7, 2019 --- Military.com | By Richard Sisk
Navy and Marine Corps officials sidestepped questions Monday over whether they will commit their own resident experts to the new 6th branch of the military, Space Force. Rear Admiral Christian Becker, commander of Space and Naval Warfare Systems Command (SPAWAR), said decisions on shifting personnel to Space Force are above his pay grade and have yet to be finalized.
He said the Defense Department is still studying "how best to support that Space Force" and "how to meet the mission needs of the Space Force." Until the DoD decides, his personnel are involved in other missions, Becker said.
Related content:
Lawmakers Increasingly Skeptical Over Pentagon's Space Force Proposal
Cost, Manning of Space Force May Grow, Shanahan Says
Pentagon's Space Force Proposal Asks for $2 Billion over Five Years
Trump Signs Directive That Would Place Space Force Within Air Force
Brigadier General Lorna Mahlock, the first African-American woman to be nominated to one-star rank in the Marine Corps and now the Deputy Commandant for information, was equally non-committal, saying it is a "little premature to have that discourse" on Marine Corps involvement in the Space Force.
The Coast Guard's Chief of naval research, Captain Greg Rothrock, said only that his service "certainly was not a leader" on the Space Force issue and is focused on being a "smart user of the capabilities that are available" from advances in space technology. Becker, Mahlock and Rothrock were on a panel at the Sea-Air-Space exposition at National Harbor, Maryland, to discuss space as the military's new frontier.
In June 2018, President Donald Trump directed the DoD to begin planning for a Space Force; in February, he signed an orderdirecting all military space functions to come under a new Space Force, to be overseen by the Department of the Air Force. However, Congress is still debating its size, composition and costs, and questioning what the Space Force will do that the Air Force isn't doing already.
At a Center for Strategic and International Studies event in March, Acting Defense Secretary Patrick Shanahan said that he expects 15,000 to 20,000 personnel to be assigned to Space Force. According to his Navy biography, Becker has about 10,500 military and civilian personnel in SPAWAR.
On Sunday, 43 former DoD, Air Force and intelligence officials signed an open letter to express "strong support" for the creation of a Space Force. The letter said in part that a Space Force would "develop military space culture and ethos" and "recruit, train, educate, promote and retain scientists, engineers and warriors with world-class space skills and talent."
================
Can Spouses Be Buried in Veterans Cemeteries?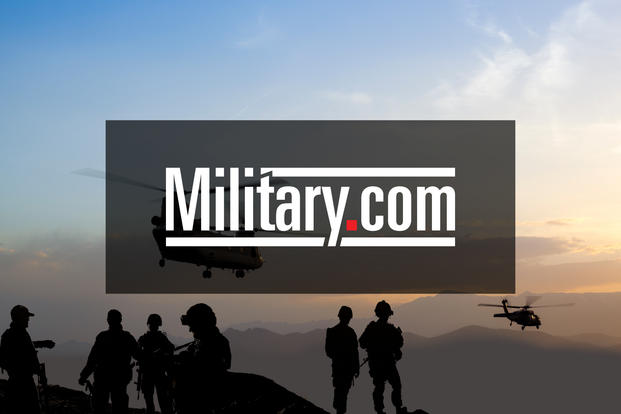 May 3, 2019 --- Military.com
You may know that most veterans can be buried in state and national veterans cemeteries for little or no money, but what about their spouses and other dependents? Your spouse may be eligible to be buried with you in a veteran's cemetery at little or no cost. However, if you and your spouse have divorced and they have remarried, they probably aren't eligible. Dependent children may also be eligible. Some parents of those killed on active duty may also be eligible.
As always, only veterans with other-than-a-dishonorable discharge (and their dependents) qualify for this burial benefit. There are also other restrictions against those found guilty of certain crimes.
Arlington National Cemetery
Arlington National Cemetery is run by the Department of the Army. As such, it has rules that are a bit different than National Veterans Cemeteries, which are run by the Department of Veterans Affairs. The cemetery is also running out of space for new burials. Therefore, burials and inurnments, the placing of cremated remains in a large wall, are limited to specific groups. Currently, burial at Arlington National Cemetery is open to:
· Members who died on active duty and their immediate family
· Retirees and their immediate family
· Recipients of the Purple Heart or Silver Star and above, as well as their immediate family
· Any honorably discharged prisoner of war who died after Nov. 30, 1993, and their immediate family
Veterans and their dependents as well as some retired reservists are eligible for inurnment in the cemetery. The cemetery will furnish a headstone/marker for both the veteran and dependents.
National Veterans Cemeteries
These cemeteries are run by the VA. There are currently 136 national cemeteries in 40 states and Puerto Rico. Locate a VA cemetery near you. Burial is available to any veteran with other-than-a-dishonorable discharge, as well as their dependents. The VA will furnish a headstone/marker for the veteran and dependent.
State Veterans Cemeteries
Many states have their own veterans' cemeteries. Eligibility is similar to VA national cemeteries but may include residency requirements. Most states provide free burial and a headstone for the veteran; many charge a fee less than $1,000 for eligible dependents.
Other Cemeteries
The VA may provide a free headstone or marker for all eligible veterans buried at any cemetery worldwide; however, it doesn't pay the cost of placing the marker. Some states will reimburse this cost. Dependents aren't eligible for this benefit; however, some states may provide a headstone to dependents.
====================
Government Appeals Judge's Ruling That Found Male-Only Draft Unconstitutional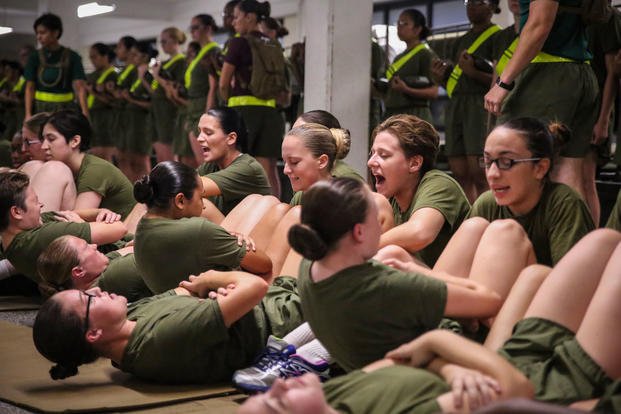 U.S. Marine Corps recruits with Platoon 4038, Papa Company, 4th Recruit Training Battalion, execute crunches during their Initial Strength Test on Parris Island July 20, 2018. (U.S. Marine Corps photo/Dana Beesley)
April 24, 2019 --- Military.com | By Patricia Kime
The Justice Department has appealed a Texas judge's ruling that the country's male-only draft registration system is unconstitutional. Attorneys for the Selective Service System filed paperwork Monday over a ruling in February 2019 by Houston-based Judge Gray Miller, who decided that the U.S. government's requirement that only male U.S. citizens register for a potential draft is discriminatory under the 5th Amendment's equal protection clause. Miller stopped short of ordering the Selective System to include women, and it continues to require that only men register at age 18.
But the federal government appealed the case after the plaintiffs this month requested a motion to expand the ruling to require that either both genders register, or neither do. In its opposition to the request, the government argued that such a decision would be "particularly problematic." "It would impose a draft registration on all eligible American women by judicial fiat before Congress has considered how to address the matter. No party before this Court represents the interests of those who would be impacted by this," wrote Justice Department attorney Michael Gerardi on April 15, 2019.
The appeal now moves the case to the 5th U.S. Circuit Court of Appeals. It was initially filed in 2013 by Texas resident James Lesmeister and San Diego resident Anthony Davis, backed by the National Coalition for Men, who argued that it is discriminatory because it precludes 50 percent of the population from draft eligibility.
The legal case continues as a congressional commission debates whether the country needs a system for a military draft and who should be required to register. The National Commission on Military, National and Public Service is expected to release a report next year on recommendations for the Selective Service System and other federal opportunities for public service.
Between February and June (2019), the commission plans 14 public hearings on public and military service. On April 24, 2019 in Washington, D.C., members will hear from experts on the need for compulsory or voluntary military mobilization and national emergencies. The next day, they will consider arguments for and against the current male-only system and future requirements.
In his argument against an injunction, Gerardi said that a judicial ruling before the commission has issued its findings would be inappropriate. "It should be left to Congress in consultation with the executive branch and military officials, to determine how to revise the registration system in response."
====================
Number of Female Generals and Admirals Has Doubled Since 2000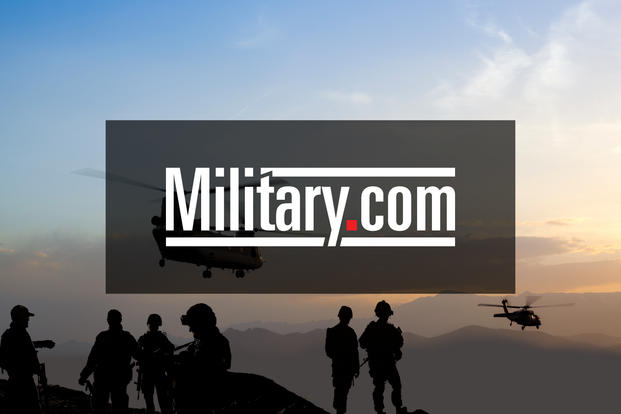 U.S. Air Force Lori Robinson, incoming Commander of North American Aerospace Defense Command and U.S. Northern Command, salutes during the change of command at Peterson Air Force Base on May 16, 2016. She became the first woman to lead a top-tier U.S. military command (AP Photo Brennan/Linsley)
April 18, 2019 --- Military.com | By Richard Sisk
As more women pursue careers in the military, their numbers in the senior enlisted and officer ranks have increased dramatically, according to a report released last week by the Service Women's Action Network (SWAN). In 1988, less than 4% of those in the 3 senior enlisted paygrades (E7 to E9) were women. But as of February 2018, women constituted 11.8% of the E7 to E9 ranks in the Army; 20.3% in the Air Force; 11.6% in the Navy; 5.6% in the Marine Corps; and 8.7% in the Coast Guard.
There was a similar trend among senior officers, according to the report, titled "Women in the Military: Where They Stand." Through the 1980s, women made up less than 2% percent of colonels and Navy captains, but the figures as of February 2018 were 10.6% for the Army; 11.6% for the Navy; 14.1% for the Air Force; 2.3% for the Marine Corps; and 11% for the Coast Guard.
Related: Next CNO Wants to See More Women Getting Promoted to Captain, Admiral
In February 2018, there were 63 female Admirals and Generals on active duty in the 5 services (Army, Navy, Marines, Air Force & Coast Guard), compared to 30 in fiscal 2000. Retired Navy Captain Lory Manning, who compiled the SWAN report, said "a lot more women are staying in the military, and staying longer," resulting in their increased presence in the senior enlisted and officer ranks.
The wider variety of military occupational specialties that opened to women in recent years has also been a factor, said Manning, SWAN's Director of government relations. The report, using data from open government sources and also data obtained by a Freedom of Information Act (FOIA) request from the Defense Manpower Data Center, also found that increasing numbers of women in the enlisted and officer ranks are minorities.
In February 2018, about 61% of the enlisted women in the Army, Navy, Air Force and Marine Corps were minorities, and 38% of the female officers. African-Americans make up a much higher percentage of military women (25.6%) than military men (14.5%). The percentage of Latina women in the military also has risen in recent years, from about 12% in 2011 to about 17.8% in 2018.
Overall, the percentage of women in the active-duty military has risen significantly since the end of the draft, from 1.6% in 1973 to 16.3% in February 2018. The total number of women on active duty in the Army, Navy, Air Force and Marines last year was 210,000, with another 5,955 on active duty in the Coast Guard. The report also includes a breakdown by operation of the number of women in the military who have become casualties since the terror attacks of September 11, 2001. The total is 170 killed and 1,102 wounded.
Fifty military women died and 383 were wounded in action during Operation Enduring Freedom in Afghanistan, which officially ended in December 2014, and 110 women were killed and 627 were wounded in Operation Iraqi Freedom, which ended in August 2010. One woman died and 12 were wounded in action in Operation New Dawn in Iraq, from September 2010 to December 2011.
To date, 5 women have died and 68 have been wounded in Operation Inherent Resolve, in Iraq and Syria, which began in 2014. And 4 women have died and 12 have been wounded in action in Operation Freedom's Sentinel in Afghanistan, which began in 2015.
======================